5 Indian origin cricketers who found success in other teams
These players were successful in their cricketing journey and their Indian origin might have helped them fulfil their aspirations.
Updated - Mar 1, 2020 10:26 am
39.3K Views
India as a nation seems to have cricketing genes flowing down family lines. In a country with over a billion people, millions don't just follow the gentlemen's game as many even play the sport and at some point had this dream of representing the national team at the highest level. There are tons of good cricketers grinding it out in the domestic arena at various levels in order to get closer to the international ticket.
In recent times due to the stiff competition and limited opportunities, some of the cricketing talent has started migrating to other countries in pursuit of their passion for the sport. Countries like the UAE, Oman, USA, Canada and several others have benefitted from it. On top of that, there are also players of an Indian origin who moved to another country with their parents or otherwise are were brought up there. Among them, a handful has achieved great heights.
Here is the list of Indian origin cricketers who found success in other countries:
1. Nasser Hussain – England: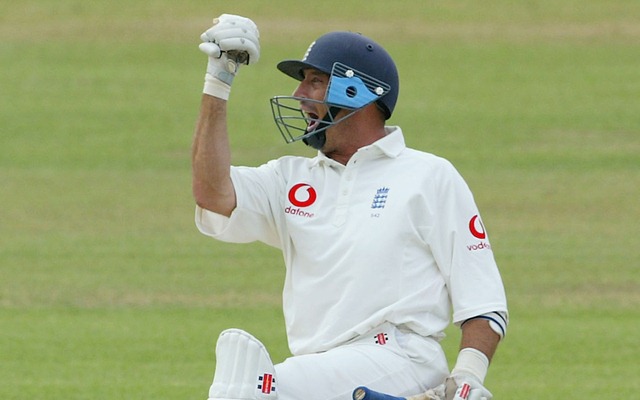 The gritty, right-hander was one of those batsmen who made it to the top level with his sheer hard work. Nasser Hussain was not born talented but he was extremely focused whenever he took on the field. He is often considered the England captain who laid the base for their cricket to flourish in the modern era. After taking over the role from Alec Stewart in 1999 when the team was really low he guided them to four consecutive Test series victories.
Nasser has always earned praise for his leadership qualities as even the great, Sachin Tendulkar considers him as an excellent strategist. Apart from his captaincy, he has scored more than 8000 international runs. During his playing days, he was solid against quality spinners and it might have been because of his birth in the land of spin, Chennai.
He shares a special bond with Chennai as he spent the initial 7 years of his childhood in the southern state of India. He was born in a hospital close to the Chepauk stadium. In the 80's Naseer played club cricket for Tamil Nadu as a part of MCC (Madras Club Cricket). Now he is a popular voice in the commentary box and he is also an honorary member of the MCC.