5 Instances when captains dropped themselves from the XI in IPL
Talk about being selfless!
Updated - Aug 27, 2020 1:48 pm
1.8K Views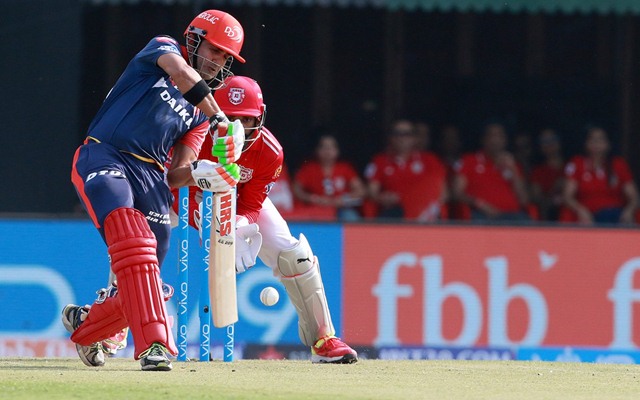 The Indian Premier League (IPL) is different from all the other cricket leagues. The money involved in the cash-rich league puts an additional burden on the players. The housefull stadiums, the fancy paychecks and the glittery aura around the exhibition make everyone awestruck. But there have been some instances when such an impact of money had put on so much pressure on the captains that they dropped themselves.
The IPL invites a lot of major cricketing stars from all around the globe. Some even captain their IPL franchise. In fact, there have been 3 times that an overseas captain has cliched the IPL trophy. However, as per the rules, only 4 overseas players can feature in the playing eleven and this has led to skippers to sacrifice their spots as well.
The pressure of being the leader, pressure from the fans, from the franchise and the whole cricket community, changes the entire environment of the tournament. The same has led to several captains quitting their duties and even dropping themselves from the playing eleven. But some of them even did the same to provide their team with required balance.
Here are some instances when the IPL captains dropped themselves from the eleven:
1. Ricky Ponting (Mumbai Indians)
Mumbai Indians started their IPL journey with Sachin Tendulkar as their skipper. Often regarded as the 'God of Cricket', Sachin played all 6 seasons of his IPL career for the Mumbai franchise only. To cope up with the growing age and the pressure because of his own batting form, the Mumbai led resigned as a captain but continued playing as a player.
Even after having Harbhajan Singh as a captain, the Mumbai Indians were still struggling to win their first title. Eventually in 2013, for the 6th IPL season, the franchise bought one of the most successful international captains, Ricky Ponting, in the auctions. With new captain in their side, the team was looking confident to finally prove their mettle.
But the move turned out to be a disaster. Ponting averaged 10.4 runs per innings in the first 6 matches he played and the team won only 3 out of them. The Tasmanian batsman then handed over the captaincy to 25-year-old Rohit Sharma against Kolkata Knight Riders on 24th April 2013 and joined the dugout for the rest of the season. He later joined Mumbai Indians as a mentor and the team eventually won their first title under Rohit that year.