5 Instances when cricket match was delayed due to weird incidents
In 2019, Sun stopped India's ODI match against New Zealand at Napier.
Updated - Aug 2, 2022 11:22 am
8.8K Views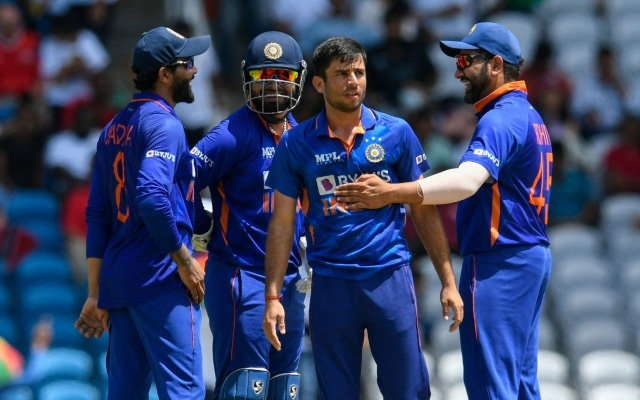 There are many natural reasons like rain and bad lights that delay a cricket game and it surely kills the mood. But there have many instances where cricket matches were interrupted or delayed due to some weird incidents that remain in fans' memories for ages. Some will term these incidents and say it's not avoidable. But some incidents that occurred were totally unexpected and not funny.
Last year, India's second Test match against England at Lord's was slightly interrupted due to bad light. The reaction from Indian skipper Virat Kohli and opener Rohit Sharma got everyone's eye. In 1998, the match between West Indies and England at Sabina Park was called off after just 10 overs due to an unplayable pitch. Pakistan team refused to come out of the dressing room in a Test match against England in 2009 after getting a 5-run penalty.
These incidents were valid to stop the game but here are a few uncalled incidents that stopped or delayed a cricket match.
1. Man driving a car on the pitch in Delhi vs Uttar Pradesh match in 2017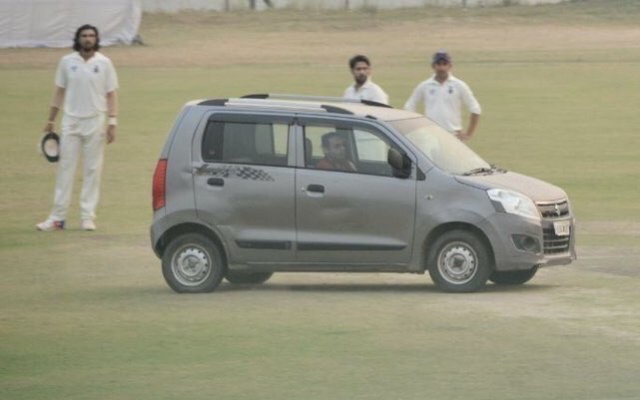 In one of the most bizarre incidents in cricket history, the match was stopped after a man drove his car on the pitch. This unforgettable scene happened during the Ranji Trophy match between Delhi and Uttar Pradesh at Palam A Stadium in Palam, Delhi in 2017.
Interestingly, the former Indian cricketers Ishant Sharma and Gautam Gambhir and current star batter Rishabh Pant were present on the ground when the incident happened. Fortunately, no player or official present was injured as the man roamed his Wagon R car throughout the ground before parking it on the 22-yard pitch.
The accused Girish Sharma entered his car through the main gate, which was not guarded at the time, which was shocking news for the officials. It would have been much worse if Girish had other motives like hurting players. Still, this incident will be the cricket fraternity's memories for years.