5 Instances when star batsmen refused to walk even after edging the ball
Along with many fair moments, the sport has also witnessed instances when batsmen refused to walk in controversial circumstances
Updated - Apr 2, 2020 5:26 pm
3.3K Views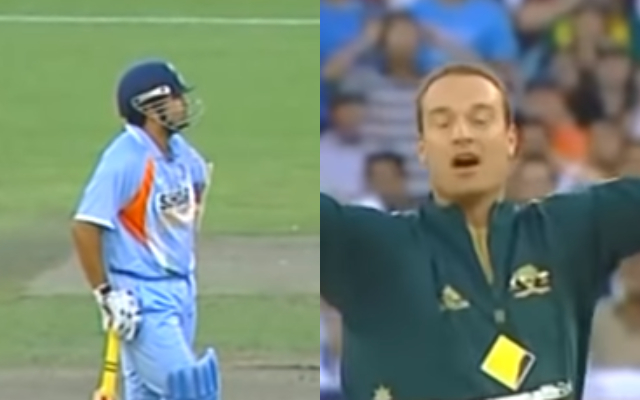 Regarded as the gentleman's game, cricket has witnessed many fair play moments in its history. From teams withdrawing their appeals to batsmen walking off the field even after being declared not out– the sport has witnessed a plethora of honourable moments since its initiation.
Not many people would forget the sight of Adam Gilchrist walking off the field despite being given not out. The left-hander had the custom of leaving the field as soon as he realized that he was out. Many other players like MS Dhoni and Hashim Amla are known to walk off as soon as they know that they are out. However, along with many fair moments, the sport has also witnessed instances when batsmen refused to walk in controversial circumstances, putting a question mark over the whole concept of 'Fair play'.
There have been many instances when the ball nicked a particular player's bat and everyone, including the batsman, knew that it was out. However, due to the negligence of the umpire, the batsman was given not out and furthermore, he refused to walk the field as well. Such moments are certainly a blot on the concept of 'Fair play' but the batsmen cannot be blamed either as they have the right to stick to the crease until the umpire raises his finger.
Here are five such instances:
1. AB de Villiers against India
The South Africa stalwart is regarded as one of the best players to have played the sport. Unorthodox shots, shifting gears according to situations and humongous sixes– the right-hander is known to enthral the audience with his performance with the willow. Furthermore, there are talks that the former South Africa skipper might come back into the national side for this year's T20 World Cup.
Regarded as one of the most loved cricketers, there was one instance in AB de Villiers' career when he did not walk back in spite of edging the ball. In a match against India in 2007, the South African nicked the ball in the fifth over off Zaheer Khan's delivery.
Zaheer, known for his swing ability, moved the ball away from De Villiers and the moment led the ball to edge the bat and go straight into Sachin Tendulkar's hands at first slip. The Indian camp was ecstatic as they thought that they had shown the exit door to De Villiers.
However, to their disdain, Aleem Dar was uninterested to raise his finger and De Villiers also stuck to his crease. As a result, India were denied the dismissal and the instance was termed as 'controversial' in AB de Villiers' illustrious career.