5 Instances when the pre-match statements made by players got backfired
Here we look at the instances where some strong comments got an instant response from the opponents on the field.
Get every cricket updates! Follow us on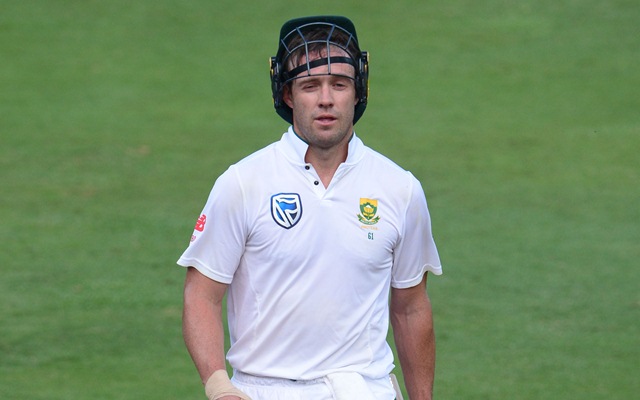 Mind games are quite common in cricket, especially ahead of big matches and series with the players releasing harsh statements to get under the skin of opponents. Those comments have equally positives and negatives based on how it is received at the other end. Some players try not to bother such words while some could be affected and the same could be seen in their game as well. A good set of people do pay attention to those statements and give them a reply directly with their game.
Here we look at the instances where some strong comments got an instant response from the opponents on the field:
5. Steve Smith vs England, 2015 Ashes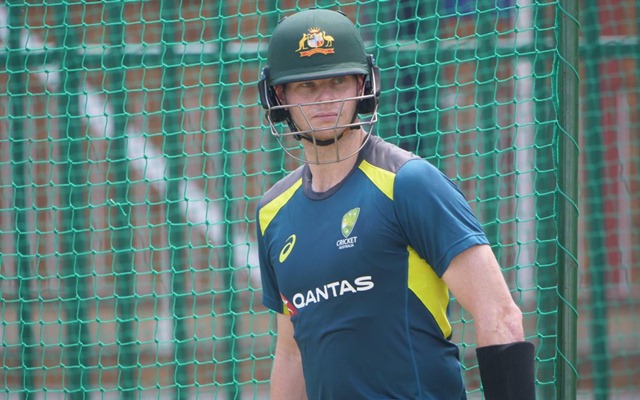 Steve Smith and Australia were in great form ahead of the 2015 Ashes in England as they won Test series against India and West Indies quite comfortably. In those two series, Smith amassed 1052 across 12 innings with help of five centuries. At the same time, England were made to draw their series in West Indies and the series against New Zealand at the start of the home season.
Australia's the then vice-captain made strong statements ahead of the Ashes as he said England 'won't come close' taking a cue over the form of the two teams. "If we continue to play the way we have been playing over the last 12-18 months, I don't think that they'll come close to us, to be honest," said Steve Smith to ESPNcricinfo ahead of the much-hyped series.
But Australia's performances didn't replicate the same in the Test series as they ended up losing it 2-3. The home team took the series-winning lead of 3-1 by end of 4th Test before Aussies bagged a consolation victory. Australia were rolled over for 60 in the 4th Test where Stuart Broad took 8 wickets in a session. However, Steve Smith ended the series as the highest run-getter having scored 508 runs. His double century at the Lord's and a ton at The Oval resulted in Australia's wins.
4. Virender Sehwag vs Bangladesh, 2010 Chattogram Test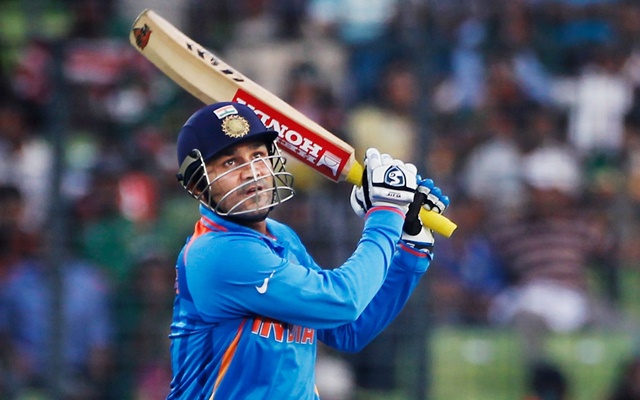 Virender Sehwag walked into the press conference ahead of the Chattogram Test against Bangladesh played at the start of 2010. By the time Sehwag walked off, he left a lot of people stunned with his comments. He didn't resist from saying Bangladesh is an ordinary side and won't be able to beat the Indian side in the longer format due to their inability to take all 20 wickets.
"No. They can't beat us in Test matches. They can surprise you in ODIs but not in Tests. Because they can't take 20 Indian wickets, even Sri Lanka found it difficult. Bangladesh can't. They are an ordinary side," said Virender Sehwag ahead of the first Test who was stand-in Indian captain due to an injury to MS Dhoni. Bangladesh skipper Shakib Al Hasan didn't respond much over Sehwag's claims of Bangladesh being an ordinary team.
A delayed start in overcast conditions made Shakib bowl first on winning the toss. Sehwag raced to a 45-ball 50 as India added 79 runs for the first wicket before Shakib got his opposition number. The wicket of Sehwag triggered a collapse as India were bundled out for only 243. At one stage, India were reduced to 150/6 but Sachin Tendulkar's unbeaten 105 off 166 helped them to add 92 runs for the final four wickets.
Shakib and Shahadat Hossain shared all ten wickets between them with 5-wicket hauls. Mahmudullah (69) and Mushfiqur Rahim (44) put on a 108-run stand for the 7th wicket as Bangladesh posted 242 in their first-innings and finished one run behind India's total. A century from Gautam Gambhir in the second essay helped India to post 413/8 and set the hosts a target of 415.
Bangladesh lacked big contributions and were bowled out for 301. Mushfiqur Rahim scored a quick-fire 101 off 114 while Tamim Iqbal made 52 but couldn't stop India from winning the game. Virender Sehwag avoided talking about Bangladesh's bowling after being challenged by them. He, however, stood by his 'ordinary team' comments, saying that the hosts failed to take 20 wickets.
Sehwag told that he went for a win replying a question whether he purposefully declared to stop Bangladesh from taking 20 wickets. Chattogram Test was easily Bangladesh's best performance among the 11 Tests against India till date. The 1-run lead was the least India got in the first innings and the 18 wickets are the most they lost in those 11 Tests.
3. Andy Caddick vs Sachin Tendulkar, 2003 CWC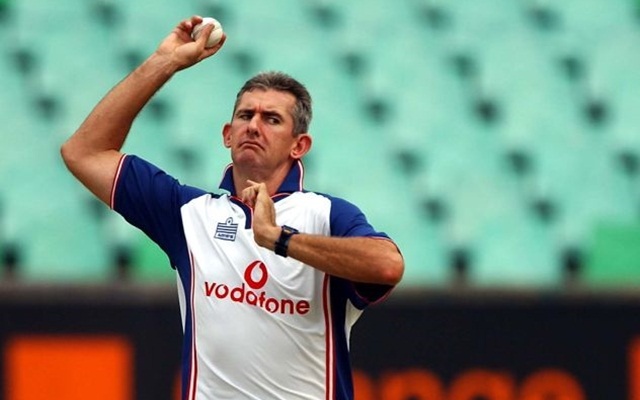 Sachin Tendulkar was always put under pressure with mind games during his career but he often got used to overcoming such situations. One such challenge came from Andy Caddick during the 2003 World Cup writing off Tendulkar as a normal player ahead of the India-England game at Durban's Kingsmead. India had won three of their first four matches in the tournament by then and Tendulkar was the top-scorer in all those four games and was also the player of the match twice.
"Sachin Tendulkar is easily one of the best batsmen but he is only human and he does make mistakes. If India has Tendulkar, we have a world-class batsman in Vaughan. With Jamie (James Anderson), Andy (Andrew Flintoff) and Craig (Craig White) bowling well we are in for an interesting encounter. I'm sure if he opens, the guys will be more than happy," said Andy Caddick prior to the game against India.
The England pacer fancied his chances of getting Tendulkar's early on with some help from the new ball on the Durban pitch. "I am more than happy because it gives us a good chance of getting him out early with the new ball. At four he will come in when the ball is slightly older, and not doing as much. It then becomes a little difficult," Caddick added.
Sachin seemed to have noted down everything Caddick said as he attacked the England pacer from the word go after India elected to bat first. Tendulkar struck a boundary on the second ball he faced from Caddick and scored a total of 36 runs from only 19 balls with six fours and a gigantic six over mid-wicket. Sachin pulled a short ball from Caddick that landed outside the Kingsmead which probably was the biggest hit by the Mumbaikar during his career.
Tendulkar struggled against the remaining bowlers and got out scoring 50 from 52 balls. He was involved in an aggressive opening stand with Virender Sehwag as the duo added 60 in only 9.5 overs. Andy Caddick ended up conceding 47 runs during his opening spell of six overs. India finished with 250/9 despite scoring six an over until Sachin's wicket in the 16th over. Ashish Nehra's 6-wicket haul ensured India won the match by a thumping 82-run margin.
2. James Faulkner vs West Indies, 2014 WT20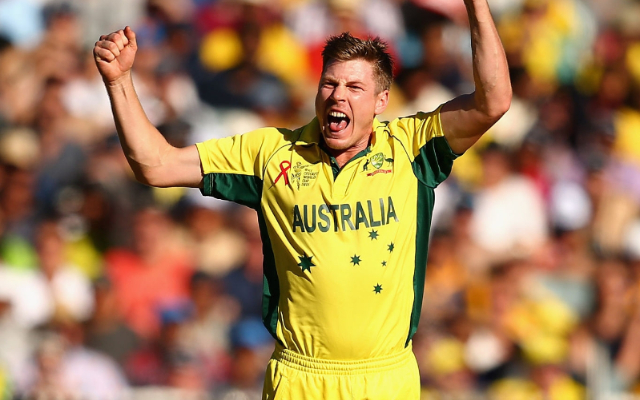 Australia began their campaign in the 2014 World T20 with a close defeat against Pakistan. In their second game, they were set to face the defending champions West Indies. The Caribbean team began with a defeat against India but thumped the hosts Bangladesh quite comfortably. India sealed their semi-final berth with a hat-trick of wins which meant the winner of the game between West Indies and Australia was likely to decide the other semi-finalist from their Group.
James Faulkner, who was recovering from a knee injury, missed the game against Pakistan. He was fit to make a comeback in the game against West Indies but raised the atmosphere of the match a day before only. During the media-interaction on the eve of the game, the left-arm pacer said that he doesn't like any of the West Indian cricketers and talked about irritating them. He also wished to be on the top of Chris Gayle with the bat and mouth as well.
"I don't particularly like them. Nobody in particular. Good players are good players, but you have to do things to get under their skin and try and irritate them to try and get them off their game," said James Faulkner before facing the Caribbean team in Dhaka. "There are a few players I would like to knock over and more importantly I'd like to beat them. I'm looking forward to it. I haven't seen him, but [Gayle] I'll say 'hello' though. I'm always polite. But I won't be saying 'hello' if I'm playing on Friday."
None barring Gayle among the top four managed to even score run-a-ball as the West Indies were needed to chase 49 from only 21 balls. A maximum in the 17th over and a couple of fours in the 18th over by Dwayne Bravo left the Caribbeans to get 31 runs from the final two. The West Indian skipper Daren Sammy then stepped up by smashing Mitchell Starc for two fours and a six in the penultimate over. Sammy retained the strike for the final over against Faulkner after getting 19 runs from an over.
James Faulkner had bowled his three overs by then conceding only 15 runs and wasn't hit for even one boundary. The left-arm bowler didn't let Sammy score any runs on the first two balls as the equation began to get tricky. Faulkner missed the yorker on 3rd ball which was converted into a low full-toss. Sammy made most of it by smashing it over long-off for a maximum. The West Indies skipper finished the match on the following delivery by smashing it straight down the ground for another six.
Soon, the West Indies invaded the field with aggressive celebrations, especially from Chris Gayle. The Universe Boss fell down while celebrating the victory doing the famous 'Gangnam Dance'. It did show how much the victory mattered for West Indies and Gayle. In the post-match presentation, Sammy did talk about the happiness of seeing Faulkner bowling the last over after those comments. He also warned not to wake up a sleeping lion, like Chris Gayle.
1. AB de Villiers vs England bowlers, 2016 Centurion Test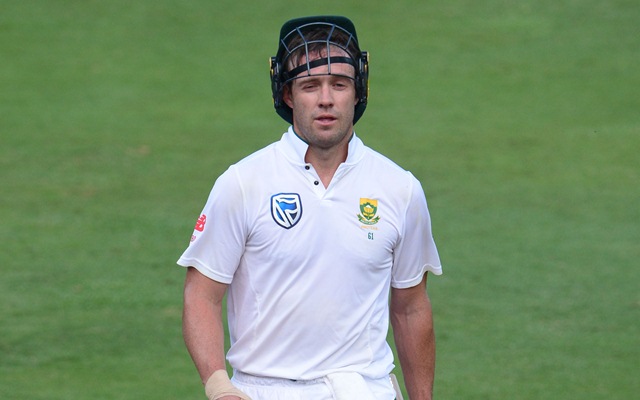 AB de Villiers is known to be a calm guy who hardly gets involved in controversies or goes over the top in his celebrations. However, they are instances where he made some strong statements over the opponent. One such instance was during the 2015-16 home Test series against England. A drubbing 0-3 defeat in India followed by trailing England 0-1 after two matches led Hashim Amla to give up on Test captaincy.
De Villiers took over the responsibilities but the hosts lost the 3rd Test by seven wickets and also the series. The final game of the 4-match series was to be hosted by Centurion where the Proteas were looking to put an end of their 9-match streak without a win. Probably due to the pressure of the situation and captaincy, AB de Villiers left interesting comments about James Anderson and England's bowling attack in the lead-up to the final match of the series in Centurion.
The South Africa skipper said England's bowling is not unbeatable and took a dig at Anderson's bowling in the series whose pace was the slowest among the lot. The veteran pacer missed the first Test in Durban but bagged only three wickets across the next two games at an average of 54. "Their bowling is experienced but some of the guys have lost some pace over the years. They are smart and skilled, so there are other angles to cover, but they are not unbeatable," said AB de Villiers ahead of the Test.
South Africa did manage to finish the series with a victory in Centurion where England's batting crumbled to 101 in the 4th innings. England lost their last seven wickets in space of 65 deliveries on the final day morning. Kagiso Rabada bagged a 6-wicket haul following his 7-fer in the first-innings. However, Anderson and co did make AB de Villiers pay for his words with their bowling.
De Villiers was dismissed for a 2-ball duck by Stuart Broad in the first innings on the opening day by edging to Joe Root. Anderson got the better of ABD in the 2nd essay as the Proteas captain bagged yet another second-ball duck. De Villiers was beaten by an in-swinger paced at 138 kmph and later took review but the hawk-eye showed three reds. Thus, AB de Villiers registered his first and only pair in his 114-match Test career.