5 Lessons for the Indian team from Narendra Modi's successful campaign
The BJP's success story can be taken as an inspiration by the Indian team in the ICC World Cup 2019 to bring home glory.
Updated - May 25, 2019 12:16 pm
727 Views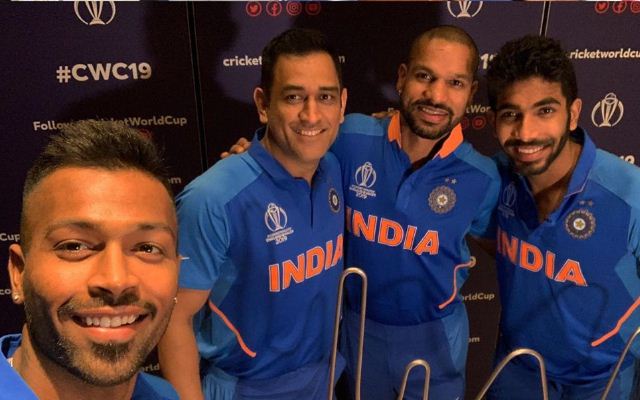 Narendra Modi, the 14th Prime Minister of India, will hold his office for another five years. A much-improved and inspired performance by the BJP and its allies has resulted in a stable government at the centre once again. Their journey to this powerful show this year in the elections was a great one. They have put the right strategies in place at the right time and went forward with a definitive goal.
The result – the NDA has managed to do well in places where they've struggled in 2014. Performance in states like West Bengal and Telangana has improved a great deal. This success story teaches us several learnings and leadership lessons. They are definitely inter-relatable and the Indian cricket team, which is about to play the World Cup 2019, can draw comparisons and imbibe some of the characteristics into their seemingly tough campaign ahead.
The lessons from the success story of Indian PM Narendra Modi:
1. The leadership skills and the trust on Amit Shah – the BJP President:
Narendra Modi is an excellent leader and his oratory skills are par excellence. It is this talent of his combined with his strategies that drew the attention of the masses and helped people immerse in the 'Modi Wave'. This scenario is pretty much similar for Virat Kohli. He is a great contriver and undoubtedly the best batsman in the world. Hence, he can take a leaf out of Modi's book and lead his team from the front. Despite the odds, he should take the onus and must have enough confidence to marshall his troops forward.
Another major reason for the success is the trust Modi put in Amit Shah. Their partnership in the previous two elections has been wonderful. Together, they have shown what mutual trust and understanding between two individuals can help achieve. Similarly, it is important for Kohli to trust the instincts of MS Dhoni and Rohit Sharma in intricate situations. This duo has been there several times and they surely know the way out of it as well. Hence, the Indian skipper has got to make the maximum use of his comrades and drive the team towards the final goal.