5 Most Controversial Test cricket moments/series
No one wants to watch their favourite players getting involved in a scandal.
Updated - Jan 18, 2021 12:27 pm
16.2K Views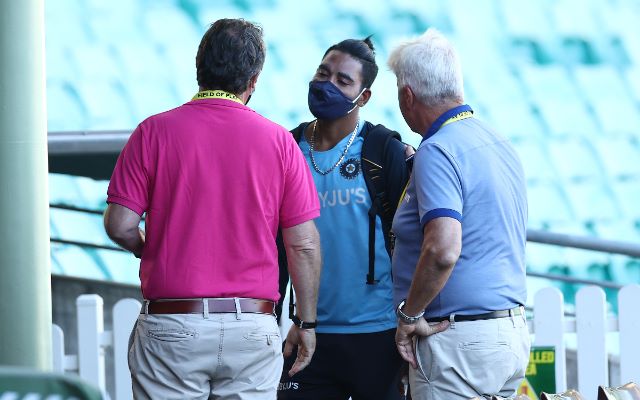 Follow us on Google News
Cricket is often referred to as the gentlemen's game. Over the years the game has seen some great gentlemen like Rahul Dravid, Kumar Sangakkara, Mahendra Singh Dhoni, Shakib Al Hasan, AB de Villiers, Kapil Dev, Jacques Kallis and others, who with their gestures and on-field behaviour have kept the spirit of the game alive. The game will always be indebted to them for their contributions and fair play.
Just as gentlemanship is a part of the game, controversies too are a part of the game. The banters, the healthy competition, the slight nudging, all make the game more competitive and motivate the players to do better. The spice attracts more viewers and makes the game more interesting.
But there are occasions when things get ugly on the field. There are instances that degrade the spirit of the game and murder sportsmanship. Scenarios like these not only affect the teams or players involved but the entire sport as a whole. No one wants to watch their favourite players getting involved in a scandal.
Here, we have a list of 5 most controversial moments in Test cricket that scarred everyone to the core:
1. India vs Australia, 2008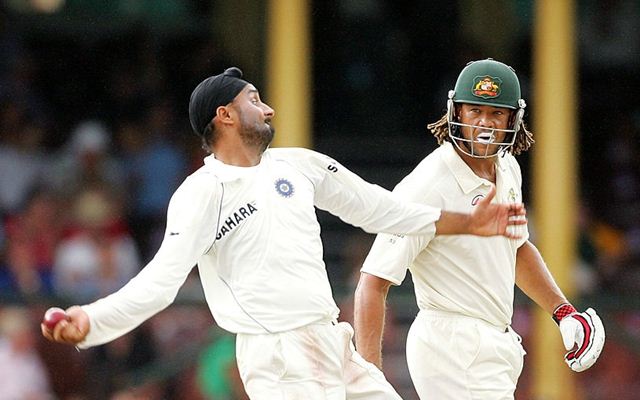 India and Australia encounters have always been heated. Australians are often found bullying other teams at their den by means of sledging and body-line bowling and Indians never fail to retaliate. But things got pretty ugly in 2008 when India toured Australia.
India had lost the first game by a whopping margin of 337 runs. Coming into the second match at Sydney, Indians were under a lot of pressure. Controversy surrounded the game right from the beginning as umpire Steve Bucknor made multiple umpiring blunders, all in the favour of Australia. Australia were 45 for 2 when Ponting was caught behind. Indians appealed but were immediately denied. Indians somehow managed to bounce back and reduced Australia to 191 for 6, when Symonds too was caught behind but denied yet again. Symonds went on to make 162 not out and took Australia's score to 463 in the first innings.
India fought back yet again, credits to centuries from VVS Laxman and Sachin Tendulkar. India's score was 451 for 7 when the bizarre incident happened that overshadowed the umpiring errors. Harbhajan Singh was on strike, facing pace machine Brett Lee, who was constantly bowling bouncers at Harbhajan's body. Sachin was watching this from the non-striker end.
The partnership for the 8th wicket had crossed a 100 runs. At the end of the over, Harbhajan walked to the other end where he exchanged some words with Andrew Symonds, which looked like a normal banter at that moment. Things took a strange turn when Symonds and his fellow mates went to the on-field umpires complaining about racial abuse from Harbhajan Singh, that he allegedly called Symonds an Australian "Monkey".
The umpires took notice of this and talked to Harbhajan and Sachin, but both of them denied Harbhajan making any such statements. Indian captain Anil Kumble requested the Aussie skipper to settle the matter on-field and play resumed. On the fifth day, India were searing towards a draw when umpiring blunders ruined India's fun yet again.
This time it was with Dravid and Ganguly. Michael Clarke took 3 wickets in the final over as Australia won the game even after being behind by 69 runs in the first innings. By that time, things were so grim between the two teams that they even didn't shake hands after the game.
After the game, the match referee Mike Procter in a 4-hour hearing found Harbhajan guilty and ruled a 3-Test ban on Harbhajan Singh. Dejected, India threatened to pull out of the series. Indians appealed against the ban and the hearing was done at Adelaide's Federal Court.  The ban was later lifted and Harbhajan was fined 50% of his match fee. Even after so many years, the infamous "Monkey-Gate" incident is still remembered every time the two teams face each other down under.
Follow us on Telegram