5 Popular T20 Leagues around the world
IPL is the second most lucrative league in the world among the sport tournaments.
Get every cricket updates! Follow us on
One of the fastest growing platforms in Cricket when it comes to business is the T20 leagues and they do grab a lot of attention worldwide. The entertainment factor never gets drained in the T20 format and it has to be said, ODI cricket has started to lose its essence. The fans are more into the shorter formats as they end quickly and many more boundaries are hit.
This also takes us to the point, that there is a lot of money involved in the processing of the global T20 tournament and the players nowadays have been privileged with much more luxury than in old times. A lot of companies have been looking into investing in franchises for the T20 tournament given the popularity of the leagues.
There is stiff competition among the leagues for popularity and the prize money involved varies in different T20 leagues. With all this said, let us look at five popular T20 leagues around the world at the moment.
5 Popular T20 leagues around the world
5. T20 Blast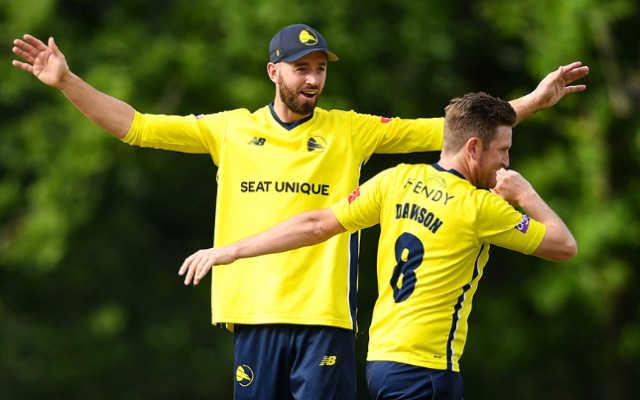 The T20 Blast has been conducted by the English and Wales Cricket Board (ECB) and this was the first professional T20 cricket league established in the world in 2003. It had various sponsors over the years and currently, the league is named Vitality T20 Blast since 2018. The first Twenty20 league final was won by the Surrey Lions who managed to defeat the Warwickshire Bears.
As many as 18 counties have been divided into two groups, and the top four sides from each group progress into the quarterfinals, then the semi-finals and the finals. Currently, Hampshire Hawks are the title holders of the Vitality Blast in 2022 after beating Lancashire Lightning by just one run. The most successful teams in the tournament have been the Hampshire Hawks and Leicestershire Foxes with three titles each.
The ECB has invited various top cricketers around to take part in the T20 Blast and the big names in the format have played for various counties. The winner of the league receives prize money of £175,000 which is approximately equal to INR 1.67 Crores and the runner-up receives prize money of £78,000. The losing semi-finalist counties receive £14,000 while the losing quarterfinalist counties receive £4,500.