5 Records India achieved under Virat Kohli but not under MS Dhoni
The Indian team has continued to do well under Kohli and the consistency has become better.
Get every cricket updates! Follow us on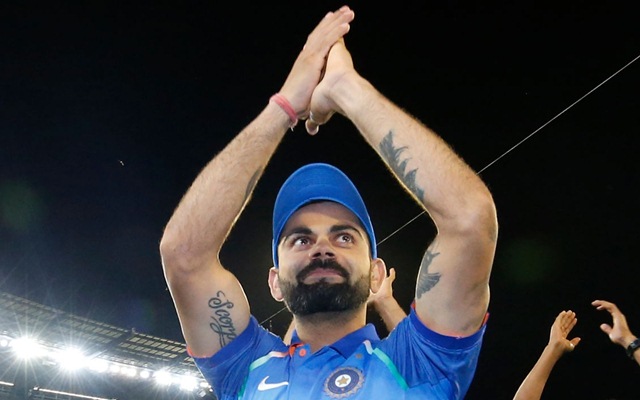 It was back in December 2014 that MS Dhoni shocked the world when he decided to bid adieu to Test cricket midway through the Australian tour. Virat Kohli emerged as India's next full-time Test captain. He had already led India in the first Test of the same series when Dhoni was ruled out due to injury. But the 2015 New Year's Test was his first as full-time skipper.
Dhoni-led India in the shorter formats for a couple more years before giving up captaincy in ODIs and T20Is as well. In January 2017, Kohli became India's captain in all three formats. India did well under Dhoni and he was one of the best captains India has ever seen.
The Indian team has continued to do well under Kohli and the consistency has become better. There's absolutely no doubt that both Dhoni and Kohli are modern-day greats and will go down as two of the finest Indian cricketers. But there are certain milestones India couldn't achieve under Dhoni but did under Kohli. This is no comparison but just a list of milestones India achieved under Kohli.
Here are five of them:
1. Test win and Test series win in Australia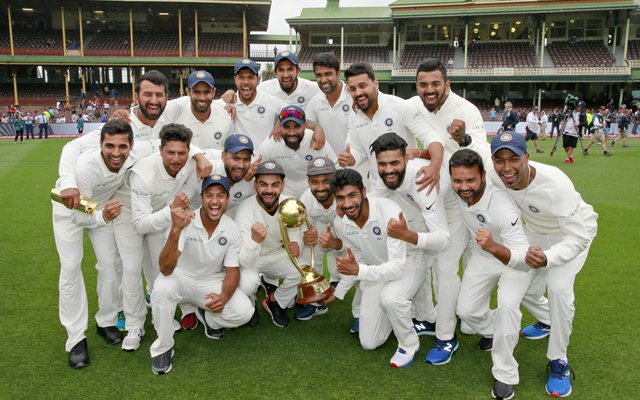 Australia is one of the toughest places to tour. India have been travelling to Australia since 1947-48 and played 11 Test series there before 2018-19. They hadn't tasted victory in a single series. There were a couple of drawn series but a series win was out of the picture. Forget winning a series, winning a Test match wasn't achieved as frequently either. India had won just five Test matches, with three of them coming before their 1983 World Cup win.
Sourav Ganguly had inspirationally led India very close to a series win in 2003-04 but eventually drew 1-1. 2007-08 series was pretty controversial but Anil Kumble's Indian side fell short and lost 1-2. MS Dhoni-led side were whitewashed in 2011-12 before they lost 0-2 in 2014-15.
It was Virat Kohli and his boys that did the unthinkable. They beat Australia 2-1 in their own backyard and created history. They broke a 71-year-old record by becoming the first-ever Indian and Asian team to beat Australia in a Test series in Australia. India beat Australia in the first Test in Adelaide. They did drop a Test in Perth but bounced back well to win again at the MCG and rain played spoilsport at the SCG which gave India a memorable 2-1 series win.
It did come against an Australian side which was without Steve Smith and David Warner who were serving bans. However, it is still a monumental effort as no other Indian team had done in the past before this Kohli-led team did.
2. ODI series win in South Africa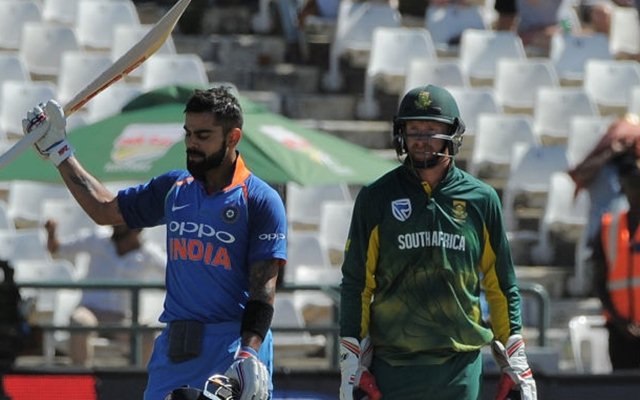 India were the first team to tour South Africa since their return to international cricket in 1992. However, India have never beaten them in a Test series in South Africa. In fact, until 2018, they didn't win a single ODI series as well. Even the MS Dhoni-led Indian team fell short twice. In early 2011, they lost the series 3-2 before failing to win a single game in the three-match series in late 2013.
But the Indian team, led by Virat Kohli accomplished this feat in 2018. After losing a hard-fought Test series 1-2, they converted that disappointment into happiness in the ODI series. They beat 5-1 in a six-match ODI series. Captain Kohli led from the front as he smoked 558 runs which included three tons. He became the first Indian skipper to lead the team to an ODI series win on South African soil.
3. T20I series win against New Zealand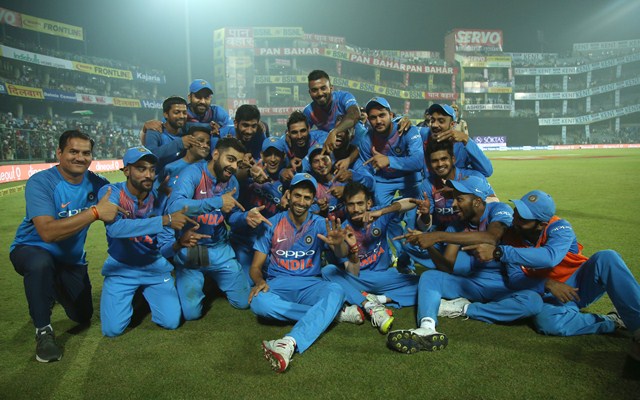 If there was one blip in India's T20 record right from the shortest format's inception, it had to their record against New Zealand. For nearly a decade, India did not beat the Kiwis in T20Is. It is true that they didn't play against them enough until 2017 yet, they couldn't beat them in five successive games.
They even lost their 2016 World T20 group stage game against them. But the record has turned ever since Virat Kohli has taken over as captain. India did not only win a T20I against New Zealand, they've bagged a couple of T20I series' as well and that too both home and away.
In November 2017, India gave Ashish Nehra a perfect farewell as they won their first-ever T20I against the Kiwis at the Ferozshah Kotla in Delhi. India did lose the next game but came back to clinch the series 2-1 and history was made. Moreover, earlier this year, Virat Kohli led the Indian team to a historic 5-0 whitewash in the T20I series in New Zealand. Hence, the tables had turned under Kohli's captaincy.
4. Test series win in Sri Lanka
India and Sri Lanka have played quite a lot of cricket against each other. In fact, they've played at least one game (in any of the formats) almost every year. While India does have a good record against Sri Lanka, but they did not win a Test series in Sri Lanka for 23 long years.
After winning the series in 1993, India failed to win one on four successive attempts. Under MS Dhoni, India travelled to the island nation in 2010 for a three-match series. They lost the first Test match which was Muttiah Muralitharan's last before coming back strongly to win the next one. The third Test ended in a draw and the series was squared and the wait continued.
However, Virat Kohli and his team went one better. It was Kohli's first full series as Test captain and it was Kumar Sangakkara's farewell Test series as well. India once again lost the first Test. However, they came back very well and took the series 2-1. India won in some tough and tricky conditions. In 2017, India bettered their previous result. They beat Sri Lanka 3-0 for the first time in Sri Lanka.
5. Bilateral ODI series win in Australia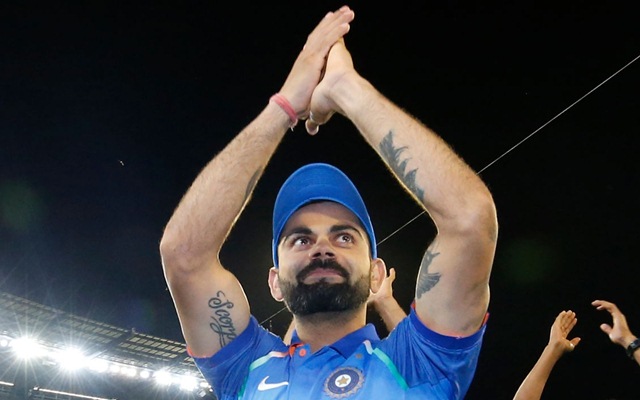 There's absolutely no doubt that India's CB tri-series win under MS Dhoni down under in 2007-08 was one of their biggest ODI victories. India had shocked the world and Dhoni's army proved that they cannot be taken lightly. However, apart from a Test win, the only glitch under Dhoni in Australia was the absence of a bilateral ODI series win.
India played just one ODI bilateral series under the Ranchi lad and that was in early 2016. They lost that series 1-4 but the scoreline doesn't suggest how well they played. India competed in every game and even gave Australia a scare but just couldn't get over the line.
Hence, it was Virat Kohli who corrected that wrong. After India's historic Test series win down under, Kohli even led India to their first-ever bilateral ODI series win in Australia. The 'Men in Blue' lost the first game but bounced back in the next two. They beat Australia 2-1 to cap off what was a historic and a successful tour to Australia in 2018-19.