5 Records Rohit Sharma achieved but Virat Kohli couldn't
Rohit Sharma has some records to his name that can make it tough for even someone like Kohli.
Updated - Sep 15, 2019 11:12 am
72.1K Views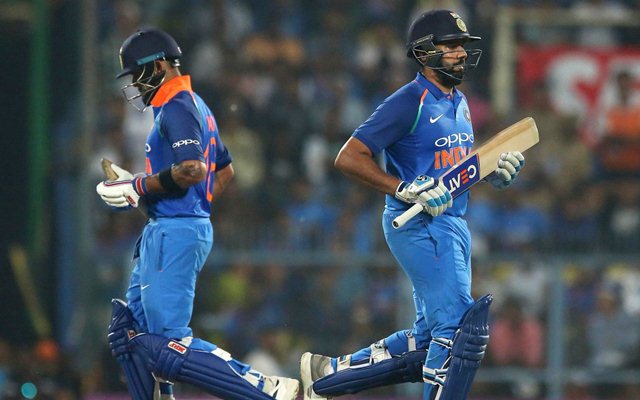 If you ask any cricket expert or a fan that who is the greatest ODI batsman off all-time, many would say Sir Viv Richards, most would say Sachin Tendulkar, some would pick other batsmen. One name that will appear in almost all the experts and fans list would be that of Indian skipper Virat Kohli.
His statistics are second to nobody, having already scored 43 ODI Centuries he is way past all the modern greats like Ponting, Sangakkara and many more. For anyone to have played more than 50 ODI innings, he has the highest batting average and we don't even need to state the fact that he is the greatest chaser in the history of ODI Cricket.
Having already achieved so many milestones, are there any records that Kohli hasn't broken? Well, his partner in crime and currently the second-best limited-overs batsman in the world Rohit Sharma has some records to his name that can make it tough for even someone like Kohli. Today, let's look at 5 such records of Rohit Sharma.
1. Double century in ODI Cricket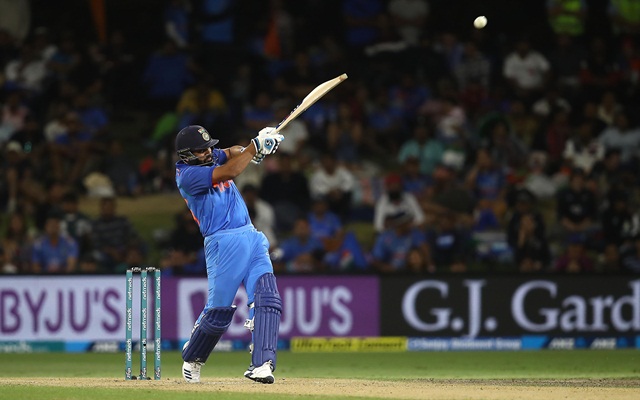 When someone thinks about Rohit Sharma, the first words that comes to their mind is 'double hundreds'. No other batsman has ever scored more than one double hundred and then there is Rohit who already has three to his name and there might be a few more to follow given his form and penchant for big scores.
Virat's highest score in ODI Cricket is 183 which came against Pakistan in a big run chase and as it turned out it was also the last ODI game for his idol Sachin Tendulkar. Since then Virat has had a few opportunities but was never successful in scoring a double hundred. A part of the reason why he hasn't scored a double hundred is also that Virat usually plays the anchor role while letting the other partner be the aggressor.
After getting past his century, Rohit takes off like very few batsmen in the world can. His second hundred is usually in less than 40 balls and he hits the ball 360 degrees across the field. Virat, on the other hand, is very conservative and doesn't take many risks even after getting to a 100.