5 Records that put Virat Kohli ahead of Sachin Tendulkar
Numbers don't lie.
Updated - Mar 1, 2019 12:08 pm
3.9K Views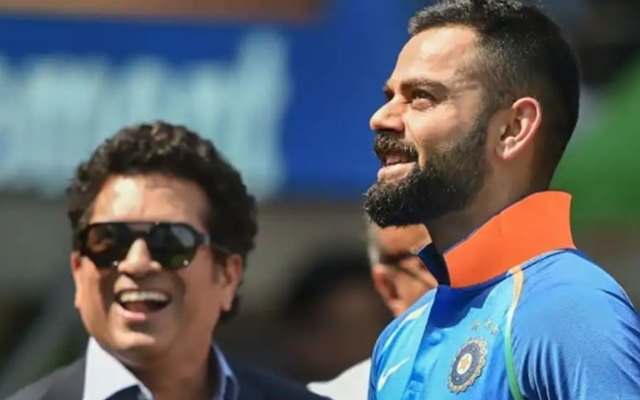 Back in 2008, when an aggressive young batsman, Virat Kohli, from Delhi broke his way into the Indian ODI squad, no one would have ever believed that he would smash the world records and create a few of his own and not to forget, be compared with the great Sachin Tendulkar.
Kohli's career has seen the highest highs and the lowest lows but the way he has carried himself on the field all these years is simply outstanding and he deserves some massive respect for that. The 30-year-old is the best player in the world at the moment and that is simply because of his work ethic and his fitness standards. While comparing anyone to the Master Blaster is a blatant sign of disrespect directed towards the legend, Virat Kohli is one such player who deserves it to the fullest.
The last 3-4 years have been Virat's by far and his exploits on the field have earned him a lot of praise and the most delightful of them being, the comparisons drawn between him and Sachin. Sachin is a legend of the game and there shouldn't be any doubt regarding that but as numbers don't lie, we have made a list of 5 records that Virat Kohli made on his own that left even the great Tendulkar, behind.
First player to hit three consecutive 100s against two opponents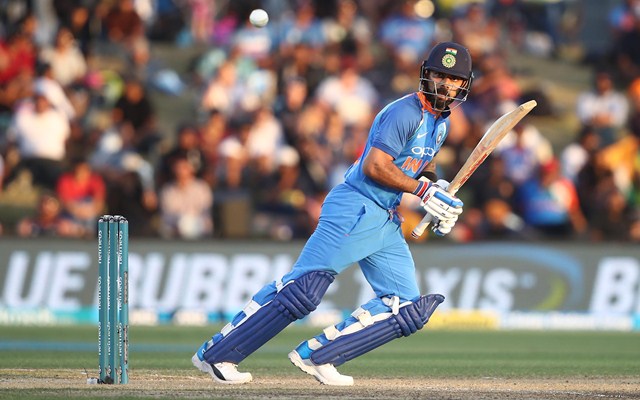 Virat Kohli has been in his sublime best for the past couple of years or so and needless to say, sides such as Sri Lanka and Windies had to suffer the wrath of King Kohli. Going through a transition phase is never easy and life becomes all the more difficult when you are put up against the Indian skipper.
In October 2018, Virat Kohli achieved this unique feat and became the first Indian to do so, when he compiled three successive, well-built tons against the Windies at home. Back in 2012, Virat smashed three consecutive centuries against a strong Lankan side. The special thing about Kohli is he has never taken the opposition for granted which is the reason the runs never dried for him and he reached this milestone again after six years.
It's surprising to notice that Sachin Tendulkar never achieved such a feat in his illustrious career.