5 times when cricketers almost wrestled on the field
Over the years, the gentlemen's game has also witnessed some ugly incidents on field.
Updated - Dec 16, 2020 1:00 pm
7.7K Views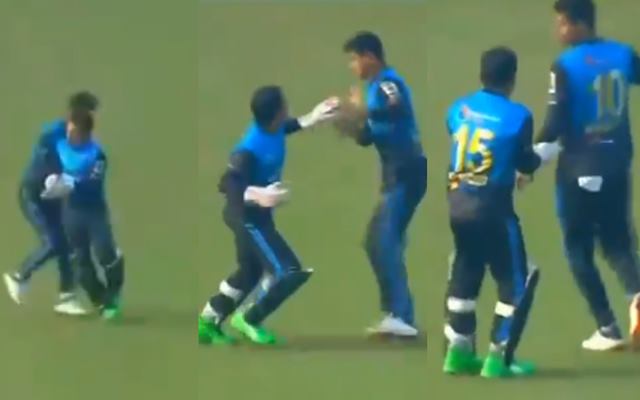 Follow us on Google News
Cricket is also called the 'gentlemen's game', a sport where elegance and poised behaviour of a player on the field is held in high regard by the watchers and the experts of the game. But it is not always that the players are able to hold themselves together and maintain that persona on the field that would be praised by all.
Over the years there have been several incidents on the field when the players have gone on to confront their counterparts, engaging in a verbal duel in the process during a high voltage game. But, seldom have we seen these duels being converted into full-blown fights.
5 such incidents where players almost wrestled on the field
1. Kieron Pollard and Mitchell Starc during the Indian Premier League
Tension does run high between the players when they play in one of the most difficult T20 competitions in the world, the Indian Premier League. And, there have been instances when the nerves are too high for the players to handle and things get out of hand. One such incident involving Mitchell Starc and Kieron Pollard took place during an IPL game in 2014.
It was during the 17th over of the Mumbai Indians' innings when it all happened. Starc bowled a bouncer to Pollard who failed to connect it and the ball was a dot. Starc went ahead and said something to Pollard. As Starc came in with the next delivery, Pollard backed out as Starc approached his jump. But Mitchell Starc went ahead with the delivery, hurling it towards the legs of the batsman.
Pollard too swung his bat, threatening to hit the bowler with it as the bat slipped and went out of his hand. The duo continued the exchange, and after the match, heavy fines were put on to these two for breaching the IPL's code of conduct.
Follow us on Telegram