5 times when umpires were the talking point in cricket matches
The match officials are always under the pump to deliver in crunch moments.
Updated - May 15, 2021 4:29 pm
4.6K Views
Cricket is known as a fierce battle between bat and ball, and both teams fight tooth and nail to get on top of each other. It's the numbers on the scoresheets that put forth the development in the game. However, there have been instances when cricket wasn't the most talked-about point in a match.
At times, the umpires hog the headlines due to various reasons even as cricket takes a backseat. Cricket and controversies have gone hand in hand on a number of occasions. The umpires have been involved in quite a few of them as well.
They make mistakes due to which they have to face loads of criticism. The match officials are always under the pump to deliver in crunch moments. The players have shown their displeasure as well over several calls made by the umpires and situations have turned ugly.
In the article, let's take a look at five matches when the umpires grabbed the limelight more than cricket
1. India vs Australia, Sydney Test, 2007-08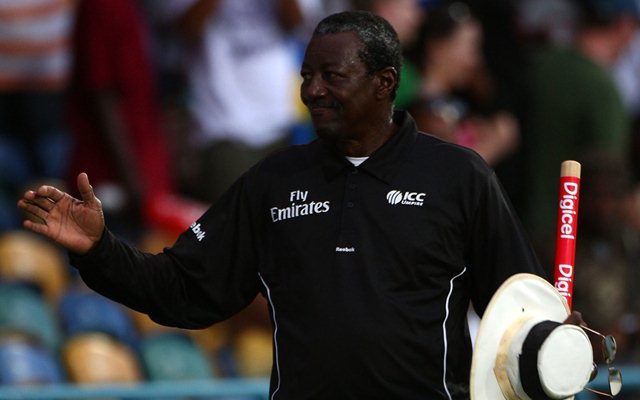 Apart from the Monkeygate scandal between Harbhajan Singh and Andrew Symonds, the 2007-08 Test between India and Australia was a witness to atrocious umpiring. The visitors were at the receiving end at the Sydney Cricket Ground and lost the game by 122 runs.
Mark Benson and Steve Bucknor were the on-field umpires and they had to face a lot of brickbats for their poor umpiring. Andrew Symonds got a reprieve when he was on 30 after Bucknor failed to spot an outside edge. The batter went on to score an unbeaten 162 and also won the Player of the Match award.
In the fourth innings, Rahul Dravid fell prey to a horrendous call when he was batting on 38 runs with six fours. After he got out, India lost their last six wickets for a mere 95 runs while chasing 333 runs. Later Bucknor admitted the mistakes he made.