9 Indian dressing room incidents – the closed door secrets
Updated - Oct 9, 2017 12:28 pm
25.3K Views
9 Indian dressing room incidents – the closed door secrets: What we see on camera is very little of what happens behind the scenes. There is so much happening inside the dressing room that we never witness. There are stories about motivational speeches to pranks to uneasy fights. It is a known fact that 'What goes inside a cricket dressing room remains inside the dressing room'. But sometimes we get to peek into the events that occurred behind those closed doors via any cricketer's biography or some intimate interviews. There have been certain incidents that would live on forever. Let us list some really amazing dressing room stories that are worth reading.
Here are the 9 Indian dressing room incidents – the closed door secrets:

1. MS Dhoni was often bullied in the dressing room: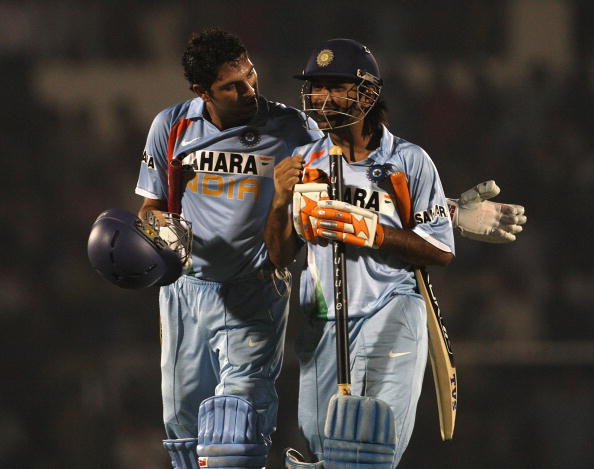 In his initial years young Dhoni was belittled by other players who often called him 'Bihari' (the one from the state of Bihar). Yuvraj Singh being the bully he is, would taunt the newcomer saying that hitting fours and sixes are no big deal but playing match-winning innings are. But when Dhoni started playing match winning knocks, Yuvraj huffed and said Test Matches are the one that really gauge a player's worth. Sick of his bulls**t, one day Dhoni spitted out "That's fine but tell me one thing, why are you always so angry." That was a water shedding moment for the two and from then on they became great buddies.