A coach's job is on the line from match one itself: Gary Kirsten
After RCB's poor season in 2019, Kirsten was sacked as their head coach.
Updated - Jul 18, 2020 12:40 pm
268 Views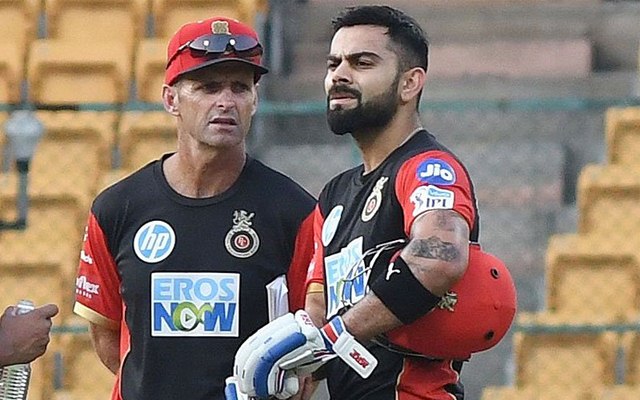 Gary Kirsten, the former South African cricketer, reckons that a coach is always under the scanner from the first match itself. Kirsten, who garnered accolades after MS Dhoni's India, under his tutelage, lifted the 50-overs World Cup in 2011 after as many as 28 years. However, the seasoned campaigner has had a pretty rough time in the Indian Premier League (IPL).
He was first sacked as the coach of the Delhi Capitals, then Daredevils, with a year of his contract left. Thereafter, in 2018, he joined the Royal Challengers Bangalore (RCB) as their batting coach after which he was made the head coach following Daniel Vettori's departure.
But after RCB's lacklustre campaign, he was removed and Simon Katich was roped in as their new head coach. Kirsten, who played 101 Tests and 185 ODIs for the Proteas, said how "time" is the "biggest difference" in coaching an international team and an IPL side.
Gary Kirsten opines
"Time, biggest difference (between coaching an international team and an IPL franchise). It's very difficult to build an identity with a team, with a diverse group of players, and to build something that can transcend time," Kirsten was quoted as saying while speaking on the RK show.
Kirsten who last played for South Africa back in 2004, put forth Mumbai Indians (MI) and Chennai Super Kings' (CSK) example of how to make optimum utilisation of time. CSK and MI are two of the most successful teams in the IPL, having won three and four titles respectively.
"If you take the most successful franchises, what they have done well, the Mumbai Indians and the Chennai Super Kings, they have been able to build time into their program," Kirsten stated.
"So, from one IPL season to the next, the same philosophies, the same cultures apply. So, to shift a culture like RCB, which I think does require a culture shift, it takes time. The bottom line is that your job is on the line from game one. So, when there's pressure on performance, you start to crisis-manage and then you are gone," he added.
Apart from Kirsten, the Virat Kohli's RCB also released Ashish Nehra, Vikram Solanki and Mithun Manhas from their coaching staff. Sridharan Sriram, Adam Griffith and Shankar Basu have joined the franchise. RCB also appointed Mike Hesson as the team director.