Aakash Chopra opposes the idea of playing makeshift wicketkeepers in Tests
Aakash Chopra doesn't want KL Rahul as a keeper-batsman in Tests.
Updated - Jun 22, 2020 5:48 pm
267 Views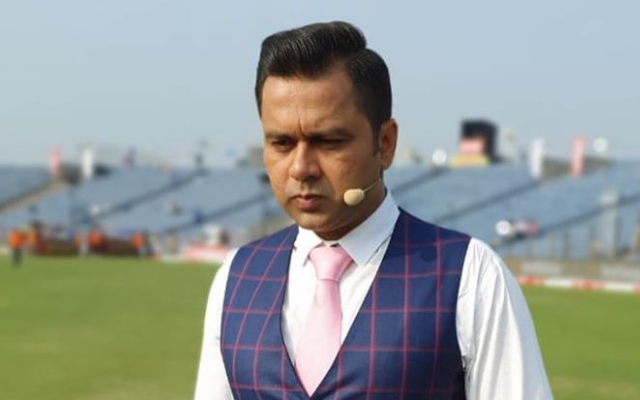 Former Indian cricketer turned commentator Aakash Chopra, who represented the country from late 2003-04 expressed his opinion about the use of "makeshift wicketkeepers" in the longest format of the game. Chopra played his role as a defensive opening batsman when India were searching to find an opening partner for his Delhi teammate Virender Sehwag.
The 42-year-old represented India for 10 Test matches scoring 437 runs. He was considered only for Tests and not ODIs because of his low scoring rate. He also played for Kolkata Knight Riders in the 1st and 2nd editions of the Indian Premier League but was eventually dropped as he deemed unfit for the T20 format of the game.
Aakash Chopra is of the opinion that it would not be right to give KL Rahul the wicketkeeping duty in Test cricket. He completely disagrees with the option of playing "Makeshift wicketkeepers" like KL in Tests as he feels that it is a specialized job. He quoted the example of Kiran More's drop catch of Graham Gooch which helped the English batsman to score remarkable 333 runs at Lord's in 1990 to support his statement.
Kiran More dropped a catch and Gooch went on to score 333: Aakash Chopra
"You can do anything but not this. Wicketkeeping in Test cricket is a very specialized job, you have to be there for over 100 overs. You can ask Sanjeev Sharma. Kiran More dropped a catch off Sanjeev Sharma's bowling and he (Graham Gooch) went on to score 333 runs. If you drop catches and miss stumping it can become a huge issue in Test cricket. Makeshift wicketkeepers in Test is a no," Aakash Chopra told on his YouTube channel.
The cricketer-turned-commentator recently acclaimed KL Rahul as a better wicketkeeper than Rahul Dravid and hailed his recent performances. KL Rahul played the role of wicketkeeper-batsman in the last two limited over series and fascinated everyone with his dual responsibility. The debate on whether he should play the same role in Test cricket or not started from there.
Influential with his YouTube channel which goes by the name 'CricketAakash', he also said that it is difficult for KL Rahul to secure his spot in Test format even as a specialist batsman as Indian batting lineup is already well-balanced, lending his support to Wriddhiman Saha and young dynamite Rishabh Pant for the wicketkeeping options.
Watch the video: