Aakash Chopra picks top six fielders that India has ever produced, puts Virat Kohli at No.6 spot
Along with current players, Chopra also incorporated former ones in his list.
Updated - Jul 12, 2020 7:14 pm
6.6K Views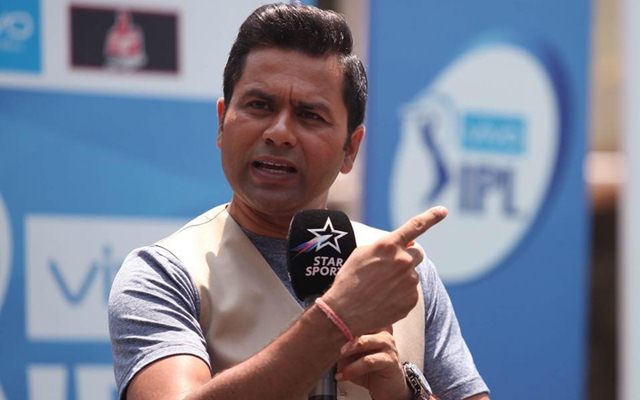 Follow us on Google News
One aspect in which Team India has evolved significantly is the fitness levels of its players. Current India skipper Virat Kohli, upon his appointment as the skipper, had weighed on making no compromise over fitness tests. The increased fitness levels reaped profits as India's fielding standards also notched up with time.
The Men in Blue, at present, is equipped with some of the best fielders at the international stage. Along with skipper Kohli, India is equipped with many agile players who can pluck catches, save runs inside and outside the circle and stun the opposition with bullet throws.
Cricketer-turned-commentator Aakash Chopra, on Saturday, picked six Indian fielders that India has ever produced. Along with current players, Chopra also incorporated former ones in his list.
Aakash Chopra awarded No.5 spot to Kapil Dev
Chopra awarded the No.6 spot to none other than skipper Virat Kohli. Known for his on-field athleticism and ability to field at any position, Kohli has plucked 251 international catches. However, one point that Chopra pointed out is Kohli being relatively inefficient to field at slips.
Following Kohli was former India skipper Kapil Dev, who had stunned the world by taking the backward-running catch of Viv Richards in 1983 World Cup final. Chopra also reminisced Kapil Dev's bullet throws from the boundary in the 1985 Benson and Hedges series.
Chopra picked Yuvraj Singh at the No.4 spot for his efficiency at the point and square leg. Yuvraj was known for his agility for plucking catches and accurate throws. Following Yuvraj, Chopra slotted Mohammad Kaif at the No.3 position. Kaif, according to Chopra, revolutionized the way of Indian fielding. Known for his agility, Kaif was known for his diving efforts to take catches or save runs.
The No.2 position went to Suresh Raina, who has plucked 167 international catches so far. Chopra highlighted that Raina has the ability to field at any position. Chopra also recalled Raina's stunning slip catch in a match between Gujarat Lions and Kolkata Knight Riders in the IPL.
Chopra awarded the No.1 position to Ravindra Jadeja. He heaped praise on 'Sir Jadeja' for his rocket throws and ability to cover the ground, making the Jamnagar-born a must-have player in any side. No Indian fan can forget Jadeja's breathtaking catch in 2019 World Cup to send Jason Roy back to the pavilion. He was one of the best fielders of the showpiece event.
Here's Aakash Chopra's list of six best India fielders: 1. Ravindra Jadeja, 2. Suresh Raina, 3. Mohammad Kaif, 4. Yuvraj Singh, 5. Kapil Dev, 6. Virat Kohli.
Here's the video:
Follow us on Telegram