AB de Villiers almost ended up listening Paul Harris' romantic phone call
The Proteas batsman is known to have a good sense of humour
Updated - May 19, 2018 9:18 pm
964 Views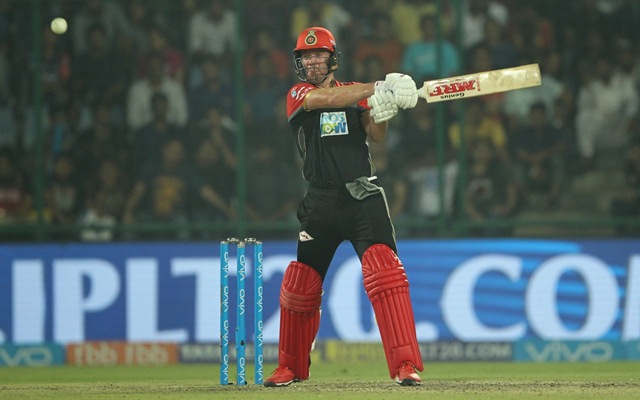 AB de Villiers is one of the best players in the modern day game. His ability to play according to match situations and snatch the game away from the opposition puts him on par with the top players in the world. There is probably nothing that AB cannot do on the field. He can bat, bowl, keep wickets and is also an excellent fielder. He can play all the shots and target any part of the ground which is why he is known as Mr.360.
De Villiers is known to be a fierce competitor on the field while he also a good man off the field. People who know him closely and have spent time with him often describe him as a prankster. In a recent interview with Vikram Sathaye in What The Duck 3, ABD disclosed two of his infamous pranks on his South African teammates. De Villiers disclosed how he almost ended up listening to Paul Harris' romantic phone call during one of his pranks.
The Prankster
South Africa was touring India in 2007/08 and was in Kanpur to play the third test. This is when the Superman decided to pull off a prank on Paul Harris. The team were in a hotel and AB got inside Paul's room and hid underneath his bed with his TV remote. When Paul returned to his room and turned on his TV, AB would switch it off. This kept happening for some time as de Villiers would suddenly turn up the volume or switch off the TV.
Eventually, Paul got fed up and informed the reception about his issue. The left-arm spinner then sat down and called up his wife to explain the whole episode. After explaining he decided to go into a bit of a romance with her on the phone.
"This TV, this place, I'm not happy with Kanpur, I just wanna come home now, the stress is getting long, I'm missing you so much, my baby. I can't wait to see you, on yeah! I'm going to kiss you." said Paul Harris over the phone to his wife. Before Paul could proceed any further AB came out and apologized to Paul and went out of the room. He played another prank with former skipper Graeme Smith when they were in India.
"We got to Kanpur and I was staying in the corner of the hotel. I'm on this side and I realised all through the trip that his window, I could actually climb into his room and he had like a quite a big suite. So he had a TV room and lobby area, whatever, and then the main bedroom. So late at night, I thought of to climb through when he's asleep and I switched the TV on in the part of the room and put it quite loud and jumped back into my room again.
"Obviously, Graeme got out of the bed and switched the TV off. He was not very happy with the situation there. I did it three or four times and then let it go." said de Villiers. The next day he kept repeating the prank but eventually told Smith about it who was quite upset with the incident.
The 34-year old is currently playing for the Royal Challengers Bangalore who needs to beat the Rajasthan Royals to stay alive in the tournament.
[interaction id="5afeedbb9aa241b3c86287ec"]
Stay updated on 'today's cricket news' with CricTracker.com