AB de Villiers rubbishes the rumours on being multi-sports player
Asked about tennis, the former Proteas' skipper said that he likes Nadal and Djokovic for their fighting spirit than Federer.
Updated - May 18, 2019 2:01 pm
2.4K Views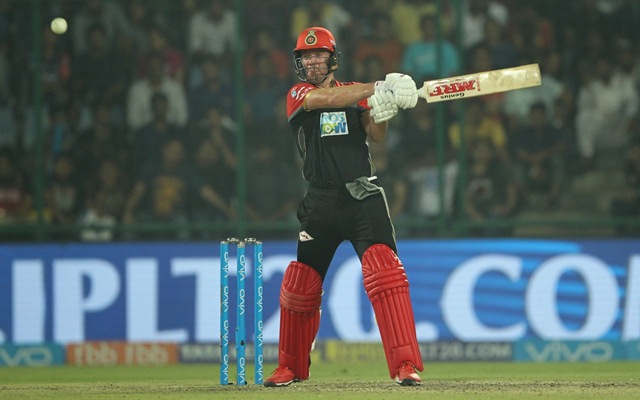 Follow us on Google News
Ever since AB de Villiers started dominating international cricket, rumours of him playing a number of sports while growing up started doing the rounds. Quite a substantial number of cricket fans believed that De Villiers was a multi-talented sportsman. Rumours suggested that the former Proteas' skipper held South African national records in swimming and athletics and was a tennis and badminton prodigy. Few rumours also suggested that De Villiers was a standout junior rugby and soccer player and had also played golf.
Well, De Villiers had put cold waters on the rumours when he had released his autobiography in 2016 and has reiterated it once again. The legendary batsman recently attended popular chat show Breakfast with Champions where host Gaurav Kapur asked him about the infamous rumour. De Villiers replied by calling it 'serious nonsense ever'
"So, there are big rumours in India that AB de Villiers has played international hockey, international football international badminton, international cricket. He was the first man on the moon," asked Gaurav.
In reply, De Villiers said: "Serious nonsense ever," before adding: "Hockey, I've played one year, for 12 months at school. I've never played a live game of football in my entire life. Never played (Badminton). I've played once, one game of five minutes with Mark Boucher somewhere in Bangladesh, or somewhere.
De Villiers, however, revealed that he played rugby and golf while growing up, revealing: "Rugby I played for the first time at school. Top school in my country when it comes to Rugby and cricket. I've played golf, I was a scratch when I was 14, 15 years old."
Love for tennis
The right-handed batsman further said that he was a good tennis player before revealing that he likes Rafael Nadal and Novak Djokovic more than Roger Federer for their fighting attitude.
"I was good at Tennis. I really was," said De Villiers before opening up on his famous tennis player: "You see, I play more like Nadal. But… Oh, this is a difficult question. I love all of them. I love Nadal, Djokovic and Federer. I enjoy the fighting spirit of Nadal and Djokovic more. 'Cause I relate to that. Federer is more like. He's so good, that he doesn't have to have that kind of fight," said De Villiers.
Follow us on Telegram