Adam Gilchrist turns nostalgic seeing IPL lineups
Adam Gilchrist represented the Deccan Chargers from 2008 to 2011.
Updated - Apr 6, 2018 6:33 pm
9.6K Views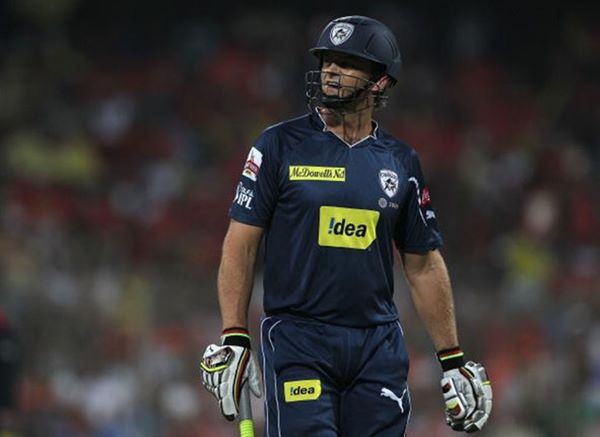 Follow us on Telegram
Adam Gilchrist has been among the most destructive cricketers of his generation. Apart from playing for Australia, the New South Wales cricketer has also plied his trade in the Indian Premier League (IPL). In the tournament, he has tasted a substantial amount of success, both as a batsman and as a skipper. He captained the Deccan Chargers to their maiden championship in 2009 in South Africa.
Prior to that, he scored the fastest century in the league in 42 balls against the Mumbai Indians, something that was later broken by Yusuf Pathan against the same opposition. He played his last IPL game against the Mumbai Indians in 2013 where he also picked up his maiden wicket in any form of cricket with the only delivery he bowled throughout his T20 career.
During an initial couple of years, players like Yuvraj Singh, MS Dhoni, Gautam Gambhir and Shane Warne played for Kings XI Punjab, Chennai Super Kings, Delhi Daredevils and Rajasthan Royals respectively. However, they moved to different franchises as the tournament has progressed. However, the players are back to their previous franchises ahead of the eleventh season.
Gilchrist rolls back the years
While Gambhir and Dhoni will be the skipper of Delhi and Chennai respectively, Shane Warne, who led the Royals to glory in the inaugural season of the mega event, has returned to the team as the coach. Meanwhile, Yuvraj will be playing for Punjab under the leadership of Tamil Nadu off-spinner Ravichandran Ashwin.
Meanwhile, Adam Gilchrist turned nostalgic and rewound back to the time when he used to play against them when the IPL was taking baby steps into the cricketing world. Gaurav Chopra, a renowned sports broadcaster, dropped a message on Twitter which made Gilly roll back the years. Subsequently, he replied with an emotional message. Here is what he wrote
"Awesome! Shall I dust off my beige/baby poo brown Deccan Chargers kit?"
Here is the tweet
Warne back at Rajasthan
Gambhir back at Delhi
Yuvraj back at Punjab
Dhoni back at Chennai
All set for IPL 2008!

— Gaurav Kalra (@gauravkalra75) April 6, 2018
Awesome! Shall I dust off my beige/baby poo brown Deccan Chargers kit? https://t.co/bMoiQb9p5v

— Adam Gilchrist (@gilly381) April 6, 2018
For more news and other stories, please visit Crictracker.com.
Follow us on Google News