Aditya Verma wants CoA to appoint observer for India-Australia T20I in Ranchi
Verma has accused JSCA of malpractices.
Updated - Oct 3, 2017 8:35 pm
1.1K Views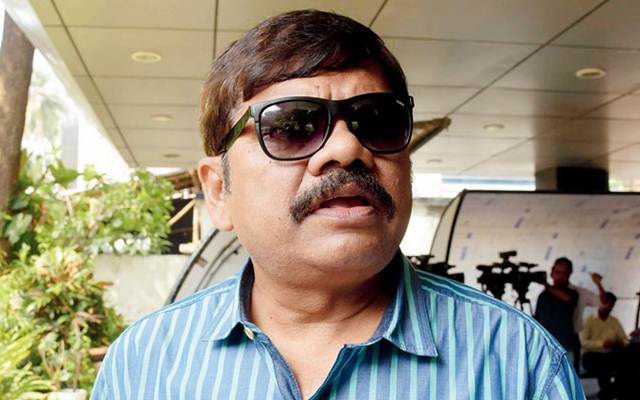 Indian team is currently going through a purple patch, destroying every team that comes in their path to the supreme domination. They have well and truly justified their tag of being the No. 1 team in the format, and now it is the time for them to showcase their supremacy in the shortest format of the game. Amidst all the drama and action, the secretary of the 'unclaimed' Cricket Association of Bihar (CAB) has come out with a new demand.
Verma has written a letter to the Committee of Administrators (CoA), demanding an observer for the T20I match between India and Australia, which is scheduled to be played at Ranchi on the 7th of October. He also has mentioned that the secretary of the Board of Control for Cricket in India (BCCI), Amitabh Choudhary hasn't acted as per the Lodha committee's advice, since no election has been conducted for the post of president of Jharkhand State Cricket Association (JSCA) since Choudhury's resignation from the post.
"It is humbly stated that a T20 match between India and Australia; which is scheduled to be held on 07.10.2017 at JSCA cricket stadium, Ranchi. The BCCI has entrusted the responsibility to conduct the match to a faction of the Association, led by present Acting Secretary Amitabh Chaudhary. The association constitutes Kuldeep Singh and Debashish Chakraborty as President and Secretary respectively," wrote Verma, as per reports in ANI news.
"It is pertinent to mention herein that the faction led by the Amitabh Chaudhary has not adopted the resolution of implementation of Justice Lodha Committee recommendation. Furthermore, it is a fact that no election has been conducted till date, after the purported resignation of Amitabh Chaudhary," he further added.
Further allegations against JSCA
Verma didn't stop here and further went to add "It is humbly stated that interestingly, the RTI response dated 18.7.2017 of the SBI, Bistupur Branch, Jamshedpur reveals that Amitabh Chaudhary and old office bearers are still continuing as the signatory of the Association. It is not clear as to who exactly is managing the affairs of the association. Furthermore, it is made clear that in utter disregard of the apex court order dated 07.10.2016 which categorically directs the 13 states associations (which includes Jharkhand State Cricket Association – Rs. 196 crore disbursed by the BCCI) shall not appropriate the same amount except After they have passed a resolution and filed an affidavit before Justice Lodha committee."