Afghanistan and Ireland to battle it out in a three match ODI series in Sharjah
Afghanistan is looking forward to playing Zimbabwe in their inaugural Test.
Updated - Oct 23, 2017 2:46 pm
764 Views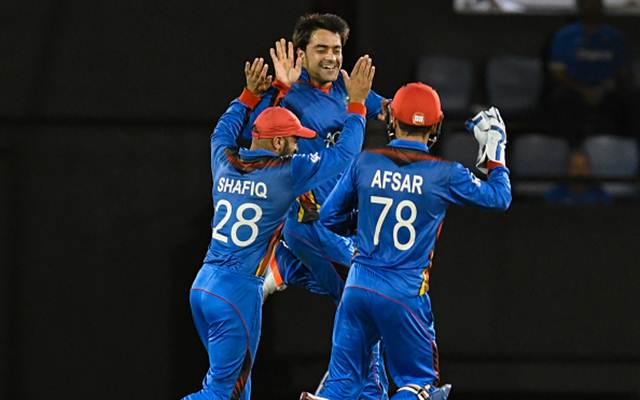 Afghanistan recently walked their way into a full International Cricket Council membership. That meant, they would be able to play the purest form of cricket and that is Test cricket. However, they are since waiting for a team to confirm their invitation as all the regular members are busy playing themselves. Afghanistan will anyway look to play a Test here and there.
An official recently confirmed a series against Ireland in Sharjah. They will play three One Day Internationals against their fellow newcomers Ireland. The Afghans will play Ireland on the 5th, 7th and the 10th of December. All the games will be played at the Sharjah Cricket Stadium. The series was confirmed by the General Manager of the Stadium Mazhar Khan.
"We are hosting a three-match ODI series between Afghanistan and Ireland in December and there are also discussions on Afghanistan playing their inaugural Test at our ground after the ODI series," Khan said.
Inaugural Test coming soon
With Ireland already booking their opponent for their inaugural Test, Afghanistan is looking forward to playing Zimbabwe in their inaugural Test. They are hoping to book a date as early as possible which will give them time to prepare as well.
The GM of Sharjah Cricket Stadium also said that they are looking forward to hosting Afghanistan's first ever Test match. He said, "We are ready to host Afghanistan's first Test and for that dates will be finalized soon."
It will be interesting to see how Afghanistan play in the Test as they have worked hard for their place as the full member.
Fun Fact
Sharjah has hosted 228 One Day Internationals until now, which is the most by any city. They will also host the final ODI game between Pakistan and Sri Lanka which is to be played later today and are poised to host Afghanistan's ODI series with Ireland as well.