Afghanistan to play more Test matches in the new FTP released by ICC
They have an ODI series scheduled against India.
Updated - Jun 21, 2018 4:23 pm
770 Views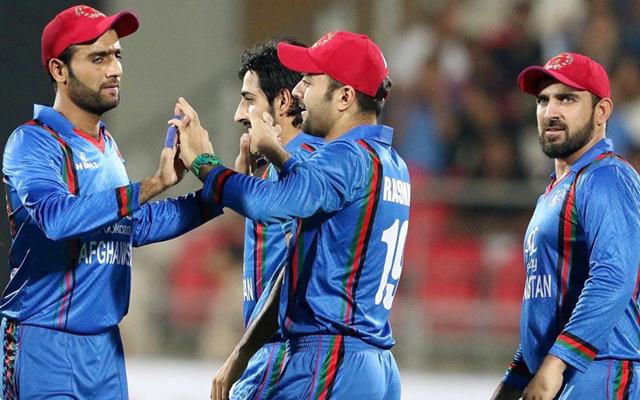 The International Cricket Council (ICC) released the Future Tour Program (FTP) of all the teams for the next five years on Wednesday. The schedule also includes World Test Championship and the 13-team ODI League as the latter begins in 2022. Afghanistan were introduced to the longest format of the game earlier this month as they were a humbled by India in Bengaluru. However, they are set to play more one-off Tests in the next five years against the top teams but won't be part of World Test Championship much like Zimbabwe and Ireland.
The newest Test entrants, Afghanistan and Ireland will face-off against each other as the former will host the game in February 2019. But the biggest encounter for Afghanistan will be the one-off Tests against Australia at home (September 2022) and away (November 2021).
After the Test match against Ireland, they are set to travel Zimbabwe an Bangladesh for more Tests before again facing Ireland in March 2020. For the rest of the five-year cycle, they will play more Tests against Zimbabwe and Ireland.
What about the ODIs and T20Is?
As far as the limited overs formats are concerned, the spirited Afghanistan team will play 51 One-Day Internationals and 45 T20Is during the cycle. They have most of the ODIs and T20Is scheduled against Ireland and Zimbabwe itself until 2020. But then will play the three-match series in the 50-overs format against India in March 2021 after which they will travel to Sri Lanka for 3 ODIs and the same number of T20 Internationals. In September 2021, they will host Pakistan for 3 ODIs and will also play against Australia in 2022 down under.
Interestingly, they also have an ODI series against the Netherlands as they will look to make a mark in the ODI league. The 13-team ODI league is crucial for the teams as it will also pave the way for the teams for the direct qualification for the 2023 ICC Cricket World Cup in India. The hosts and the top 7 teams will qualify directly for the mega event.
Here's the detailed schedule of Afghanistan for next five years:
In 2018:
August-September: Away series against Ireland (3 ODIs and 3 T20Is)
September: Asia Cup
In 2019:
February-March: Home series against Ireland (1 Test, 5 ODIs and 3 T20Is)
May: Away ODI tri-series involving Ireland and Bangladesh
June-July: ICC Cricket World Cup
August: Away series against Zimbabwe (1 Test, 5 ODIs and 3 T20Is)
October: Away series against Bangladesh (1 Test and 2 T20Is)
November-December: Home series against Windies (1 Test, 3 ODIs and 3 T20Is)
In 2020:
March: Home series against Ireland (1 Test and 3 T20Is)
August: Away series against Ireland (3 T20Is)
September: Asia Cup
October-November: ICC World T20 (in Australia)
November: Away series against Australia (1 Test)
In 2021:
January-March: Home series against Ireland (1 Test, 3 ODIs and 3 T20Is) and Zimbabwe (2 Tests and 3 ODIs)
March: Away series against India (3 ODIs)
July-August: Away series against Sri Lanka (3 ODIs and 3 T20Is)
September: Home series against Pakistan (3 ODIs)
October: Home series against Ireland (3 T20Is)
October-November: ICC World T20
November-December: Away series against Zimbabwe (1 Test, 3 ODIs and 2 T20Is)
December: Home series against the Netherlands (3 ODIs and 3 T20Is)
In 2022:
February-March: Away series against Bangladesh (3 ODIs and 2 T20Is)
March: Home series against Australia (3 ODIs)
August: Away series against Ireland (1 Test, 3 ODIs and 3 T20Is)
September: Home series against Australia (1 Test)
September: Asia Cup
In 2023:
January: Home series against Windies (3 ODIs) and New Zealand (3 ODIs)
February-March: ICC Cricket World Cup (if qualified)
[interaction id="5b27a52ab4076b77d81eaf14″]
Keep following CricTracker for more news and updates