Afghanistan to send 43 cricketers to India for training
The venture is a part of Afghanistan's extensive preparation plans ahead of the ICC Cricket World Cup 2019.
Updated - Apr 20, 2018 8:03 pm
3.5K Views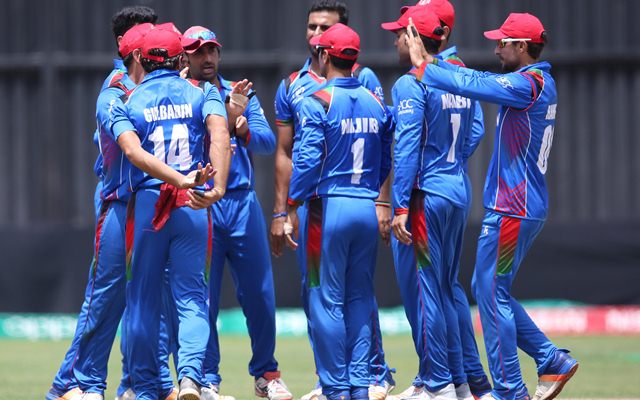 History is in the making as Team India is all set to host Afghanistan's maiden Test match in June later this year. Prior to this, Afghanistan will be sending in 43 of their players to India, in order for them to be trained under foreign coaches. The decision was announced by the Afghanistan Cricket Board (ACB) on Friday.
The Afghans took a giant leap ahead in the cricketing world last year, when they, along with Ireland, were awarded full membership by the International Cricket Council (ICC). The decision to send in their players for rigorous training is a part of their extensive preparation plans ahead of the ICC Cricket World Cup 2019. The cricketers will be reportedly sent to India in groups.
22 players sent in by Afghanistan in the first group
As reported by Pajhwok Aghan News, the first batch to be sent to India will consist of 22 senior and junior level cricketers. The batch will undergo a two-week training program in order to augment their preparation for the upcoming international matches. The consecutive batches will comprise 16 players and 5 players, respectively, all of whom have been part of the national side and local clubs prior to this.
While addressing a press conference in Kabul, ACB's selection committee head Nawroz Mangal said, "We sent 22 players in the first group, they would stay in India for two weeks to be assessed by foreign trainers. On return they would be selected in the national side with recommendations of their trainers." He further said that if the players fail to live up to the expectations of their mentors, they would be given a second chance.
Explaining the reason behind this venture, Mangal said, "We are doing this to give new talent the chance to play in the national side and to have much preparation for the 2019 World Cup." The former Afghanistan captain concluded by saying that a total 20 to 24 players are required for all departments of the game in the national side to be finalised for the mega event.