After a banter Kevin Pietersen blocks Mitchell Johnson on Twitter
At the end, it seemed Johnson had the last laugh.
Updated - Nov 28, 2017 4:45 pm
1.2K Views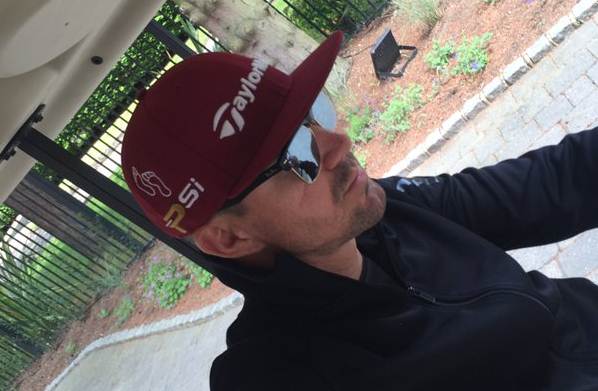 It's Ashes time and the mood simply seems to take over the entire cricket fraternity. An intense game of cricket on the field is always on the expected lines and some verbal volleys and spat between players, making the news is nothing new since it is the way Ashes is played ever since its inception.
But this time around old foes Mitchell Johnson and Kevin Pietersen seem to entertain their fans not by their play on the field but with some banter on the social media. The duo has always been known for their outspoken behaviour on the field, finding ways to get under the skin and their social media spat is reflective of the same.
It all started when the former Australian took a dig at England's pace quartet for their inability to bend their backs and not bowling quick after the new ball had been taken at day 3 of the recently concluded first Ashes Test at the Gabba in Brisbane. As against what Michael Vaughan was talking during the play on day 2.
Although, the English attack did manage to get Tim Paine and Mitchell Starc out in quick succession courtesy some good seam bowling by James Anderson and Stuart Broad but were then declined with any moment of happiness as the duo of captain Steve Smith and Pat Cummins stacked a good partnership irritating the bowling attack and hence prompting Johnson to tweet about the attack's lack of speed, roping in Pietersen as well.
Here's the tweet:
Hey @KP24 @MichaelVaughan yesterday were carrying on about the pommy fast bowlers being able to bowl in the 140's. Ever since they've taken the second new ball they've been bowling medium pace. They are allowed to bend their backs, and there's 4 of them #ashes #sweatbandswinger

— Mitchell Johnson (@MitchJohnson398) November 25, 2017
Even the former Englishman didn't resist from replying:
Mitchell, is this you or your management tweeting? If it's you, you not helping yourself! If it's your management, ask them to stop or sack them!

— KP (@KP24) November 27, 2017
Surprised by the tweet, Johnson replied:
??? Good response #flog

— Mitchell Johnson (@MitchJohnson398) November 27, 2017
Fed up with the heated banter, Pietersen felt it right to bock the Aussie.
— Mitchell Johnson (@MitchJohnson398) November 27, 2017
At the end, it seemed Johnson had the last laugh and more to it was the win against the English who were annihilated by the hosts to take 1-0 lead in the five-match Ashes series. If the start is so promising then one can simply expect more lightning and thunder throughout the series with some banter over social media between ex-players advocating their own sides and some riveting cricket action on the field for next one month.
Written by Kartik Bansal