Age is just a number for 69-year old K Jayantilal, turns out to play for his club
Despite dental issues and cut in his fingers, this former Test cricketer played the club match.
Updated - Apr 5, 2017 6:48 pm
664 Views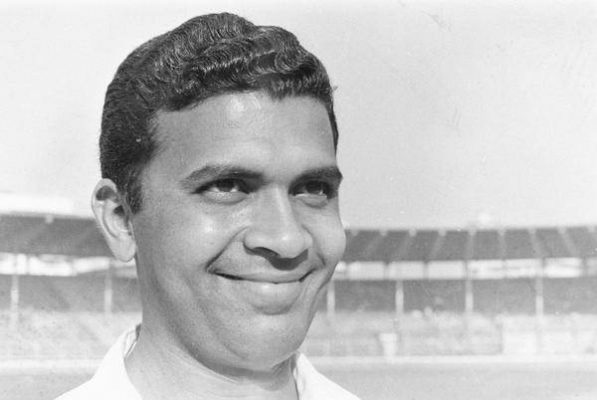 There's no stopping former Test player K Jayantilal, as he obliged to the captain's call to represent his club Bombay Gymkhana, despite undergoing root canal procedure. Jayantilal was a part of the famous squad of the victorious tour to West Indies and England, captained by their inspirational leader Ajit Wadekar in 1971.
While undergoing the painful procedure of root canal at the dentist's, Jayanti received a call from the Bombay Gymkhana skipper Rahul Sagar to be a part of the playing XI against Muslim Cricket Club at Bombay Gymkhana in the Salarjung Shield T20 pre-quarter final.
The 69-year old stated, "Rahul said, 'you have to play' so I took a painkiller and reached the gymkhana"
"Playing a cricket match is a tonic or medicine for me. The sun rays, lush green outfield and cool air at the Gymkhana refreshed my body and eyes. Cricket is a passion for me. If you want to live long, you must get involved in such activities." Jayantilal was quoted as saying by the mid-day.com. Apart from his dental ache, also played with a taped finger.
Jayantilal is keenly looking forward to the tenth edition of the IPL. Emphasising on the opportunities provided by the league, he stated, "IPL is good for youngsters because they get good exposure by playing alongside, and against international cricketers. But, India players should be careful."
The right-hander also described the dangers of playing the league even with a minute injury. "There is a lot of money to earn in the IPL, but it is dangerous to play with even a minor injury because aggravating it can cost you a season.", he stated. "My advice would be, if you are injured, take rest, let the injury heal completely and then return."
Even though he did not get the opportunity to display his skills with the bat, he took an outstanding catch, low to his left at first slip to flaunt his fitness at the age of 69.