Ahmedabad's new Motera Stadium to host knockouts of Syed Mushtaq Ali Trophy 2020-21
Syed Mushtaq Ali Trophy 2020-21 to kick off from January 10.
Updated - Dec 17, 2020 1:53 pm
297 Views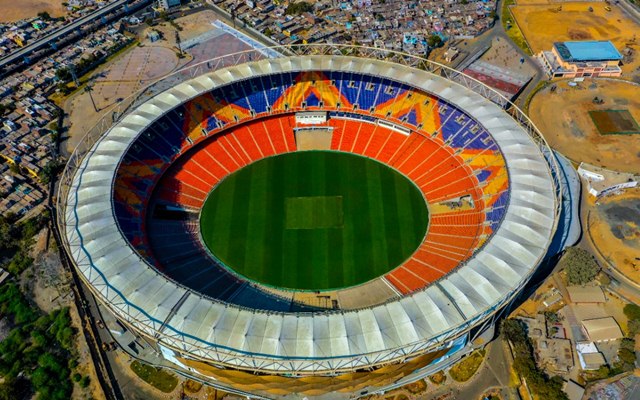 The defending champions Karnataka will kick off its Syed Mushtaq Ali Trophy journey for the latest season against Jammu and Kashmir on January 10. The 2020-21 season of the trophy is set to resume late from its schedule due to the ongoing COVID-19 situation in the country. It was reported that the event would be held across six different venues in India, and the entire tournament would be staged inside bio-bubble.
The selected venues for the 2020-21 season of Syed Mushtaq Ali Trophy are Bangalore, Kolkata, Vadodara, Indore, Mumbai, and Chennai. The first five cities have been picked as venues for five Elite groups, while Chennai will be hosting the plate group games. The BCCI has conveyed all the related information of the trophy to its affiliated units on Wednesday.
Syed Mushtaq Ali Trophy 2020-21 to be staged inside bio-bubble
In the latest turn of events circling the development of the Syed Mushtaq Ali Trophy, Ahmedabad's new Motera Stadium has been selected to conduct all the knockout games. The four quarter-finals will be played as doubleheaders on January 26 and 27, respectively. On the other hand, semis and finals will see the light of the day on January 29 and 31, respectively. As per the latest reports, BCCI has given January 2 as the deadline to all the players for reporting to their hubs. They are also set to undergo a mandatory quarantine period "in accordance with the state regulatory authorities."
Yuvraj Singh to be part of the tournament
The entire support staff, along with players will undergo three rounds of COVID-19 testing on January 2, 4, and 6 at their respective hotel. The three rounds of testing will be done before the commencement of practice sessions from January 8. The qualifying teams will travel to Ahmedabad right after the group stages are summed up on January 19. On reaching Gujarat, they would undergo two more rounds of COVID test on January 20 and 22.
In the latest turn of events, India's former ace batsman Yuvraj Singh is in news, for coming out of his retirement to ply his trade in Syed Mushtaq Ali Trophy for Punjab.