Ajinkya Rahane is a pillar of India's batting and the best slip fielder: Ravi Shastri
While Rahane has been a sporadic member of the Test team, his presence in the ODI set-up has been almost nil.
Updated - Feb 5, 2019 2:21 pm
7.8K Views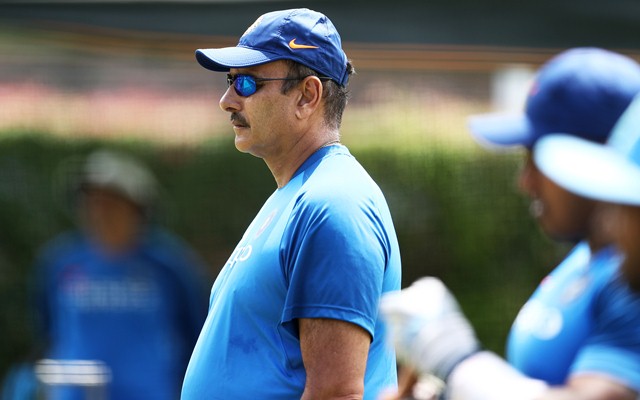 Follow us on Telegram
According to the Indian head coach Ravi Shastri, Ajinkya Rahane can make batting look effortless when he is at the crease, but sometimes he plays rash shots out of the blue and gets dismissed, unable to convert his good starts into long innings. He also explained that sometimes being out of the playing set-up helps the player regain confidence and absorbs mental pressure off him.
After two consecutive successful overseas tours – in Australia and New Zealand – Shastri got candid in an exclusive chat with Cricbuzz and spoke about various things regarding the success of the current Indian side. Among the various answers he gave, Shastri also answered why Ajinkya Rahane has not been able to evolve the way Virat Kohli and Cheteshwar Pujara did.
"Sometimes when he is at the crease, he makes batting look ridiculously easy. The easiest thing in the world, the way he strokes the ball, he times it so well and he was brilliant getting 70s, 80s even in Australia. Then out of the blue he will play something (rash) and get out which could be mental fatigue," Shastri was quoted as saying.
"I think this is a good time for him, 6-7 months of no Test cricket. Sometimes when you are caught in the routine of playing day in and day out, you get mentally tired. There's a time when you refuse to think or accept that there is a genuine fault. So this break will help him iron out that and come back again," he added.
No better slip fielder than Rahane
The coach also praised Rahane for his fielding, calling him the best slip fielder, and a pillar of India's batting line-up.
"I see him converting those because he has the experience and he has been around for a long time now. He is the vice-captain, an excellent team man and a brilliant fielder. There is no better slip fielder than him and he is an integral part of the team. He is a pillar of this batting line-up, as I have said before, and it is just a question of going back, clearing your mind, resting it nicely and coming back."
While Rahane has been a sporadic member of the Test team, his presence in the ODI set-up has been almost nil. He has completely fallen out of favour in ODIs, having last played in the 50-over format during the tour of South Africa in 2018.
Follow us on Google News