Akshay Kumar puts forward the idea of a mixed cricket team consisting of both men and women
Akshay Kumar has been doing a lot of good to the country apart from his contributions to Indian cinema.
Updated - Jul 26, 2017 1:56 pm
720 Views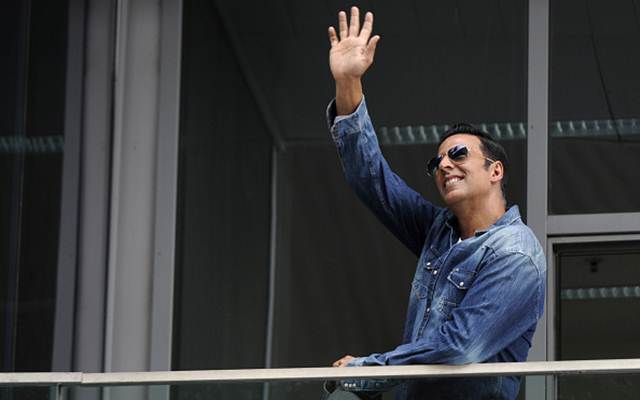 Follow us on Google News
Bollywood superstar Akshay Kumar was present at the iconic Lords Stadium when India took on hosts England in the ICC Women's World Cup final. Although July 23rd did not see India lift the prestigious World Cup Trophy, the team's fairytale journey in the tournament was hailed by celebrities all over the country. After watching the girls perform so brilliantly 'the Khiladi' Akshay Kumar has shared an exciting idea of his.
Akshay Kumar's idea:
The established actor suggested forming a mixed cricket team where the men and the women cricketers will take the field together. He added that countries should have mix cricket team and they should compete against each other making that the biggest step towards the rise of the sport.
"Like there are mixed doubles in tennis, why can't there be a men and women cricket match against another country? Why can't they have mixed cricket teams where six Indian men and six Indian women play against Australia's six men and six women? If this kind of a set-up happens, it will be the biggest set-up ever," said Akshay.
Apart from just being a spectator at the ground, Akshay Kumar spent time with the women's team cricketers after the match. He revealed a conversation in which a member of the team said that it would have been a privilege to share the batting crease with Indian men's team skipper Virat Kohli.
"I was talking to the girls and one of them said that it would be so much fun if Virat Kohli ran from one side and a lady was on the other side [of the batting pitch]," he added
Akshay Kumar, who is waiting for the release of his new movie, 'Toilet.', stated that this idea came to his mind while he was travelling on a train and watching a Wimbledon match. The actor had a laugh after revealing the story.
"I was watching a Wimbledon [tennis] match on my phone recently and this idea just struck me," "On the train." Kumar said.
Akshay Kumar has been doing a lot of good to the country apart from his contributions to Indian cinema. The veteran actor has been training women in self-defense free of cost for the past three years which makes us respect him more. However, he claimed that the Indian Women's Team can no longer be considered as the underdogs and they have proved it themselves.
"Now they don't require any [more] encouragement. Trust me, they have arrived. I watched them play and it was revolutionary. I met them and I told them that they had reasons to be sad but no reason to give up," concluded Akshay.
Follow us on Telegram