Alec Stewart vows to bring Virat Kohli back to Surrey for a county stint
He is impressed with the way Kohli played in the first Test.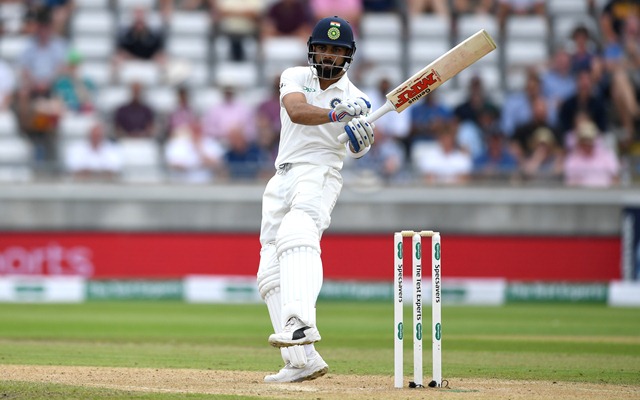 Follow us on Telegram
There was a lot of hype regarding Virat Kohli's Surrey stint as he has signed up to play for the County in June. Unfortunately, things didn't work out as the Indian skipper was injured and hence had to opt out. The county stint was seen as Kohli's preparations ahead of the gruelling England tour. Considering the fact that they won't tour this part of the world for a few years now it is unlikely that Kohli will once again sign up to represent Surrey any time soon.
However, Surrey cricket director Alec Stewart is eager to get the most talked about batsman to feature in their jersey. The former England cricketer is enthusiastic to welcome Kohli to Surrey whenever possible. He further praised the Indian skipper's stupendous batting at Edgbaston and lauded him for the character he displayed against England pacers. Stewart also felt that the Englishmen would come back stronger.
Virat is the best player in the world
Stewart termed the missed opportunity unfortunate. However, he stated that the management understood the situation. The veteran of 133 Tests though hasn't yet given up on the possibility of Kohli someday representing Surrey. Cheteshwar Pujara, Ravichandran Ashwin and Ishant Sharma have been a part of County cricket of late.
"Never say never. I am all for having world-class players. And he is the best player in the world. But again, itineraries – India's itinerary, his own itinerary – may or may not allow. We will certainly take a look at it if it is possible. We understood the reasons. When a player is injured it is right that they give themselves time to get fit before they play for their national side," Stweart added.
He was all praises for Kohli's innings of 149 and 51 in the first Test at Edgbaston. He singlehandedly lifted India from circumstances where they were likely to fold up cheap. The resilience he showed while dealing with the England pacers was absolutely splendid.
"He knew he was going to play in England against the moving ball, batting outside of his crease, playing the ball later. All these sorts of things, the great players can do. I enjoyed watching him. It was a real challenge him taking on James Anderson and Stuart Broad and the rest. He won that one at Edgbaston and England will come at him again in this game, they would have got some options for him," he stated.
[interaction id="5b6bf53fafc9e4ebd51cace6″]
Follow us on Google News