Alviro Petersen banned for two years for breaching the ACU's code of conduct
Updated - Dec 22, 2016 5:15 am
56 Views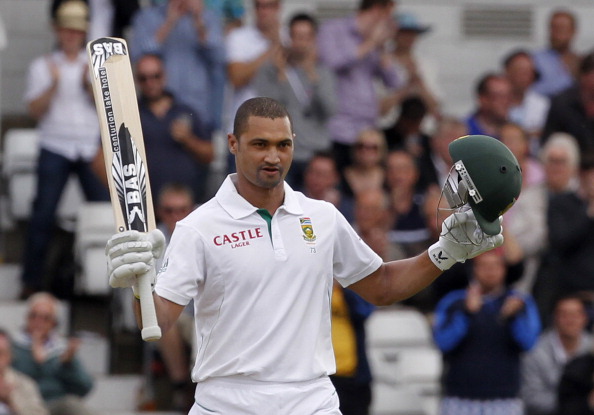 Follow us on Google News
Former South African opener Alviro Petersen has been handed over a two-year ban by Cricket South Africa (CSA). Petersen who played 36 Tests and 21 ODIs for South Africa and last appeared in a Test match in 2015 has admitted to 13 breaches of the anti-corruption code during the investigation of the 2015-16 domestic T20 match-fixing scandal. The ban averts his participation in any international or domestic match as a player and any involvement in any function in cricket organised by CSA, the ICC or any other national federation.
The breaches include not approaching the ACC with details when he was offered to be a part of a corrupt practice. He failed to provide evidence of any other player breaching the anti-corruption code. Petersen has also been charged for not cooperating with the investigation and for not revealing information and attempting to destroy it.
However, as per ESPNcricinfo the CSA has not pushed with charges of involvement in fixing or contriving to fix any matches and accepting or offering any bribes. He was apologetic for what he has committed but also vowed that his intention was not to fix matches. "I would like to apologise to my family, friends, the public who are fans of the game of cricket, my team mates, Gauteng cricket, Lions cricket and especially to Cricket South Africa for my actions. At the time that the meetings with Bodi and the fixers happened, I never had any intention of fixing matches or taking money," he said.
"I now deeply regret having participated in these meetings and not to have immediately reported them to the authorities as I am obliged to do. I understand that I need to take personal responsibility for my actions and I accept the punishment that CSA has imposed on me. I hope that other players will learn from my experience and be better prepared if they find themselves in the situation that I was in, and that my punishment will serve as a deterrent. I also want to thank my family, friends and my legal team for their unwavering support and guidance during the last few months."
CSA CEO Haroon Lorgat indicated that the major reason for his ban was that he didn't disclose details of the fixing while it was in his knowledge. "He is obliged under the code to have disclosed various approaches that were made to him to engage in corrupt activities," Lorgat said in a statement. "While having provided certain information to the investigators he had also withheld and concealed certain material information, such as the meetings with Bodi and certain fixers."
In the entire scandal, Bodi was the mediator for international betting syndicates and was responsible for getting in touch with players "with a view engaging in fixing activities". Meanwhile, the CSA has held its stand that the matches in the Ram Slam 2015-16 weren't fixed.
Bernard Ngoepe who is the independent chairperson of CSA's ACU, said, "We are still finalising certain aspects of the investigation and we will not stop until we are fully satisfied that we have exhausted every lead and scrutinised every aspect relating to this matter. As we have stated previously, any form of corruption in the game will be dealt with severely. We will leave no stone unturned in this investigation."
Petersen is the third South African international and sixth player to be banned along with Gulam Bodi, Thami Tsolekile, Ethy Mbhalati, Pumi Matshikwe and Jean Symes. The players have been banned for a period between seven and 20 years.
Follow us on Telegram