Andrew Hall – The man who was survived twice after being in the firing range of criminals
Hall decided to move out of the country after these attacks.
Updated - Jul 30, 2018 9:57 pm
5.5K Views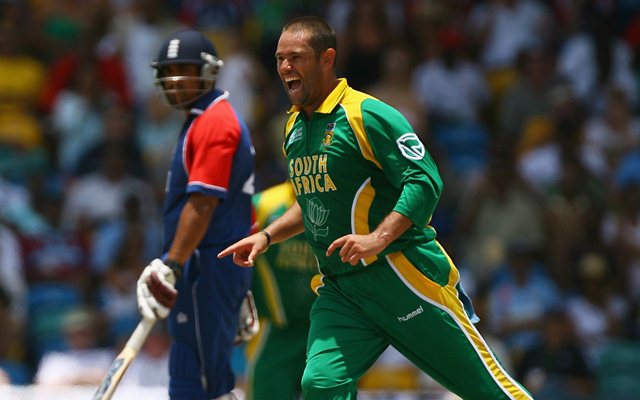 Andrew Hall almost did everything in his International career that spanned for eight years; be it opening the bowling or batting, bowling as a second change or batting low down the order. The South African went on to play an ODI for his country as a specialist wicketkeeper as well where he opened the innings and also bowled in the game. Hall was held at gunpoint not once but twice by robbers and this forced him to move out of the country. Later shelved it after being selected into the Test squad two months later.
In the year 1999, Andrew Hall was about to come out of an ATM only to find a robber holding a gun at him. The criminal shot at him six times and the first bullet hit the cricketer on his left hand while he managed to escape from the next four rounds. The final bullet brushed his cheek leaving gunpowder around his face. The attackers emptied his pockets stealing all the cash on him and also took away his car.
The robbers even returned to check Hall's condition who had no clue what had happened and where he was hit. He crawled out of the ATM in search of some help. "I had no idea where I'd been hit. All I knew was my head pounded, half of my face felt like it was on fire and there was blood everywhere. I was thinking: Hang on, have I got half of my head left here?" Hall revealed in an interview with The Guardian in 2003.
However, he was calm even after getting injured as he strolled up to a woman in a nearby house. The lady wanted to help Hall but was trembling. He decided to call his wife Leanie's mother who couldn't believe what he was saying as his voice was so calm. The all-rounder was in the hospital for the next three days and was back on the cricket field from three weeks of the incident.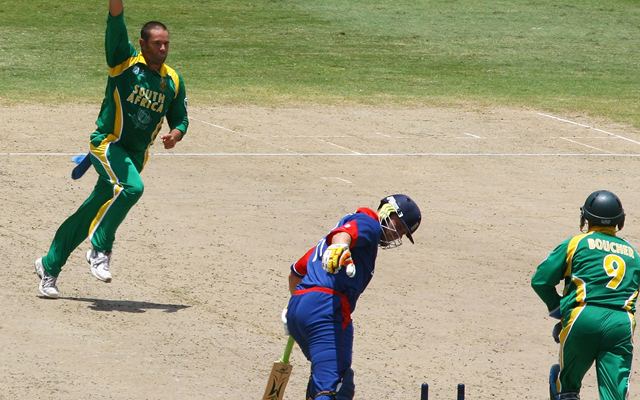 The second attack:
In January 2002, Hall met two guys who came to buy his car which was up for the sale. The duo asked him if they could Test drive it but Hall denied it since he was aware of cases where people fled with the vehicle. One of the two guys took out a 9mm gun and pointed it at him and they got into the car. Hall had a gun pointed at him for the next 45 minutes in the car before they let him go having driven to a far off place.
He was told to lay down on the road for the next 30 minutes as some people were following them. But Hall kept running once they left. He reached a nearby garage and contacted his family who rescued him. After this incident, Hall decided to move to Australia and play cricket. He planned it in such a way that he could be eligible for the World Cup in 2007.
However, in March that year, the cricketer received a Test call-up and he made his debut in the home series against Australia. He featured in 21 Test matches and scored 760 runs along with 45 wickets. Hall played last of his 88 ODIs in 2007 having played the World Cups in 2003 and 2007. He concluded his career with 905 runs and 95 wickets in ODI cricket.