Angelo Mathews Interview by Anis Sajan: 2011 World Cup, Sri Lankan Cricket, Captaincy, Virat Kohli and more
Having churned out nearly 13,000 runs for his country with 13 centuries and 80 half-centuries, the veteran has been a bedrock of the Sri Lankan batting unit.
Over the last 15 years or so, Sri Lanka have made their way into the knockout rounds of a number of tournaments. It can be comprehended that talent wasn't an issue for them, but it was lack of consistency that kept pushing them back. However, along the way, they have been blessed with a few very talented cricketers, one of them is Angelo Mathews, who has shone in all the three formats.
He has played lone hands plenty of times and a number of his valiant efforts have gone in vain. The Colombo-born has three ODI centuries to show for his efforts. All of them came against India and not on one occasion did Lanka manage to win. It's been almost 12 years since the now 33-year-old forayed into international cricket and he remains to be one of the indispensable members of the Lankans.
Having churned out nearly 13,000 runs for his country with 13 centuries and 80 half-centuries, the veteran has been a bedrock of their batting. Mind you, his medium pacers can't be undermined either as he has 191 wickets at the highest level with a five-wicket hauls and three four-fers. Mathews last played in the home ODIs and T20Is against the West Indies.
During this while, even as Sri Lanka is going through the COVID-19 pandemic, Mathews is spending time at home. Anis Sajan, the mentor of the Delhi Bulls in the T10 League, caught up with him to discuss on various interesting topics.
Here are some excerpts from Angelo Mathews' interview: –
In your seventh Test, you got run-out on 99 against India. Tell us about the innings:
That was a very disappointing Test match for me purely because I couldn't get to the century. Also, because we lost the match too (by an innings and 24 runs). But I'm glad that I at least got to 99 and if not for that 'stupid' run-out, I would've got to the century. But life is such that you got to take it and move on.
Tell us about your maiden Test century:
It's a very special one. It was in 2011 against Australia in Colombo and SSC is one of my favourite grounds as well. I came up against a strong bowling lineup, having Mitchell Johnson, Peter Siddle and Ryan Harris. For me, it's very special as that gave me the confidence and boost. You feel like belonging to the highest level.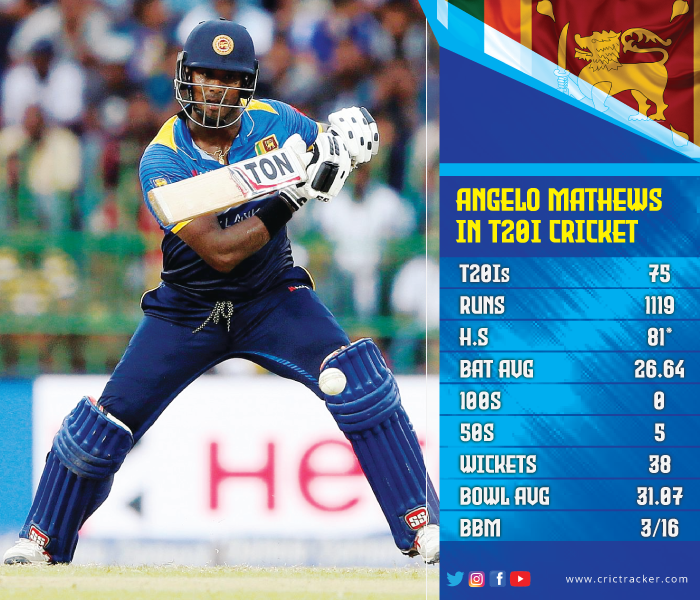 Tell us about your recent double century against Zimbabwe:
It's one of my toughest knocks I would say because I played on a slow wicket and also the Zimbabweans didn't give anything away. They were hitting the right channels all day. They were out on the field for around five sessions and I was made to work extremely hard. Yes, some will say it was against 'Zimbabwe', but if you watch the match, I didn't get any loose balls as such.
Generally, when the bowlers get tired, they tend to give you a few loose balls, but Zimbabwe were very disciplined. They knew their strengths and packed the field in front and were bowling at the stumps. I had to work hard, run hard to get those runs and it was difficult.
Your first decisive innings was against Australia where you and Lasith Malinga had a partnership. Sri Lanka won that game at the MCG. Tell us something about the match:
It was a special moment for me because it was my first match against Australia and in Australia as well in any form, not even at the U19 and 'A' team levels. I was up against a very strong team and once we lost eight wickets for 109 runs (107 precisely), no one would have thought that we could get over the line, not even us. We wanted to have a bit of fun, take the game on and play our shots.
We took the powerplay and they got nine fielders inside the circle. Then we started connecting the ball really well and Lasith was also doing reasonably well. Then he said 'I'm finding a bit tough to face Johnson, so you take care of him and I will handle all the others.'
So, we communicated that to each other. Once we got the target down to less than 50, then thoughts of winning came to our mind. But we realised that we couldn't panic and get nervous. We played the same way as we did in the last 15 overs and we were able to finish off and win.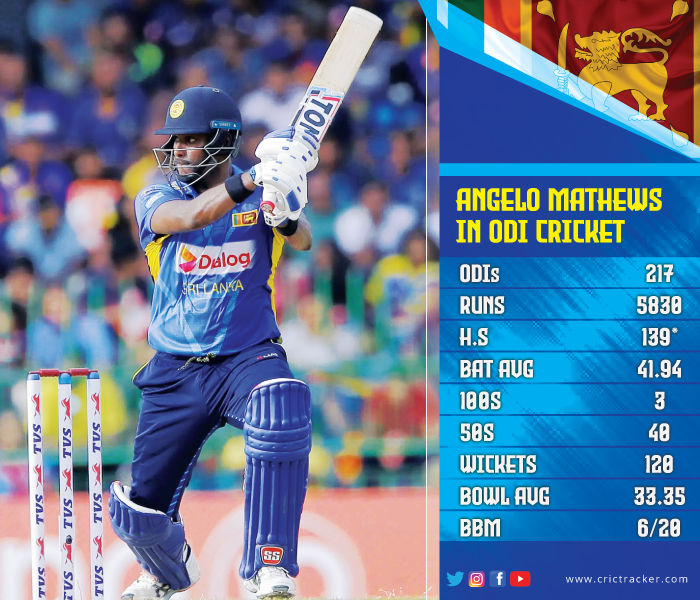 Tell us something about the 2011 World Cup:
That was my first 50-overs World Cup as I played in the World T20 in 2009 and 2010. 2011 was a special one, especially because we were playing in our own conditions. We played some great cricket en route to the finals, and even in the final. Unfortunately, I got injured and that's one of my disappointing moments as I was looking forward to playing the final after winning the semi-final.
I couldn't even walk for two weeks after the quadriceps muscle injury as it was painful. The doctors also ruled out my chances of me playing. But I was thankful that I was taken with the squad to India to see if I can play, but it didn't happen.
When Sri Lanka picked up two Indian wickets after scoring 274 on the back of Mahela Jayawardena's century, did you guys believe?
I still feel that if we had gotten about 320, we could've given a good fight even against India's strong batting lineup. Indian wickets are flat as roads and when a batsman gets going, it can be really tough to stop him. India had a gun batting lineup as well. Wankhede is not a massive stadium, but the ball stays hit when you hit it and the pitch was also good.
We were short by about 20 to 30 runs. We had our chances, but Gautam (Gambhir) and Virat (Kohli) batted really well. Then, MS Dhoni joined them and finished it off. All in all, it was a good game.
In 2014, you as a captain did extremely well. What magic did you do?
There's a saying that a captain is as good as your team. I had a really good team with the likes of (Kumar) Sangakkara, Mahela (Jayawardena), (Tilakaratne) Dilshan and Rangana Herath. We had an experienced team back then and I got a lot of support from all of them. It's just that we were playing really good cricket. Players knew how to handle the situations.
Take us through the 2014 World T20:
That was one of the biggest moments and we will always cherish it for the rest of our lives. Winning a World Cup in any format is a massive achievement and credit should go to the entire team. I remember we were in Bangladesh for more than three months, playing a Test series, the ODI series and then the WC. We had only three to four days off in between.
I remember we beat every other team in that period, against Bangladesh and whichever team we faced. That was a historical moment for the entire team. We were able to beat India in the final and we came up against a gun Indian team. We were able to keep them in check and we chased the target down.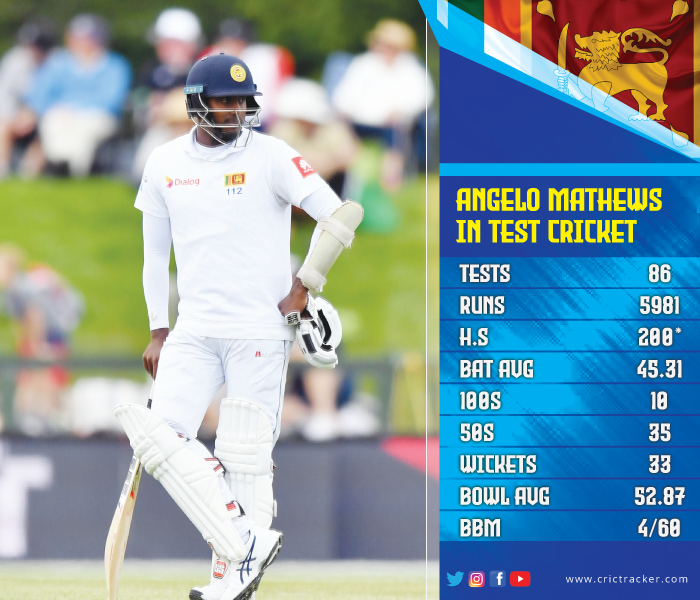 After 2014, where do you feel Sri Lanka lost its way?
When you lose three to four big players at once, it creates a massive vacuum. The younger guys, who tried to fill their shoes will obviously take a bit of time because playing in international cricket is tough. Hanging in there is even tougher. It's always a learning process, it takes years to mature.
Once you lose the feel of winning, it's difficult to get back into it unless you play some real good cricket. The confidence level goes down, you start doubting your abilities. We had some rough times over the last few years, especially as we lost three or four big names at once.
Who's the bigger legend between Arjuna Ranatunga and Aravinda de Silva?
Arjuna was one of the very best captains that we have ever had and he changed Sri Lankan cricket. Aravinda, on the other hand, was the best batsman ever produced by Lanka.
If you have to select between Jayawardena and Sangakkara, who would you go for?
I don't think I can pick one. I'm fortunate enough to play with them for quite a long time. I would have them both in my team.
Pick one between Virat Kohli, Steve Smith, Joe Root and Kane Williamson as the best batter across formats?
I would go with Virat Kohli as he is one of the most consistent after Sangakkara.
Lasith Malinga or Jasprit Bumrah?
I would still pick Lasith purely because of his experience. But Bumrah is also one of the best death bowlers going around these days.