Anil Kumble praises ICC for its crackdown on bowlers with suspect bowling action
The ICC was until recently criticized for paying no heed to bowlers with a suspect action.
Updated - Oct 12, 2018 1:44 pm
99 Views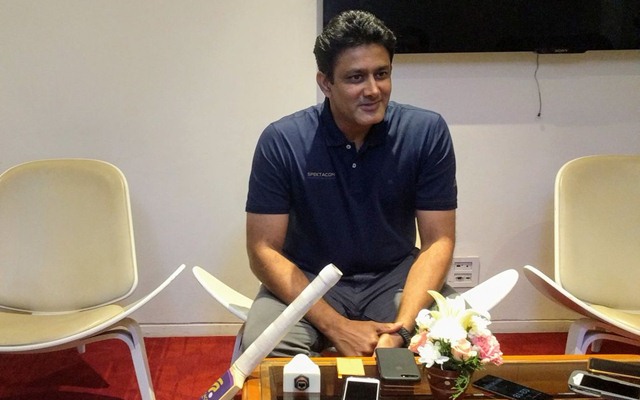 Former India captain and head coach Anil Kumble on Thursday praised the International Cricket Council (ICC) for its crackdown on bowlers with suspect action. The spin legend, who has 619 wickets to his name in Test cricket and is the third highest wicket-taker in the longest format, felt the ICC's approach has hugely helped bring down the number of instances in which bowlers were suspected for using actions that were against the law of the game.
Until a couple of months ago, the ICC was under severe criticism from fans and players. It was argued that the governing body paid no heed to bowlers with a suspect action, and felt that it was not just towards many others. Kumble, speaking at an event organised by his technology startup Spektacom Technologies, Microsoft Corporation and broadcast partner Star India, praised the ICC.
"A fair bit (has been done) from the ICC perspective in terms of looking at the suspected actions and making sure that the world cricket gets rid of that. Over the last two years, you don't hear too many issues (about suspect bowling action) coming up. I think overall ICC has done a great job in controlling that (issue)," he was quoted as saying.
What exactly is a suspect bowling action?
An Illegal Bowling Action is when a player throws the ball rather than bowling it and when the player's elbow extends at an angle of more than 15 degrees. Over the years, a number of players have been called in in respect to this. Often the player is given a chance to modify his action but when he has been called on more than one occasion, a ban can be imposed.
Sachithra Senanayake, Saeed Ajmal, Shane Shillingford, Marlon Samuels, Abdur Razzaq, Johan Botha, Shoaib Akhtar and many others have, in the past, have been banned by the ICC for bowling with an illegal action.