Anushka and Virat want to ensure animals in Kerala receive required treatment and food
The Indian team had also donated their match fees of the 3rd Test for Kerala flood relief.
Updated - Aug 23, 2018 8:52 pm
877 Views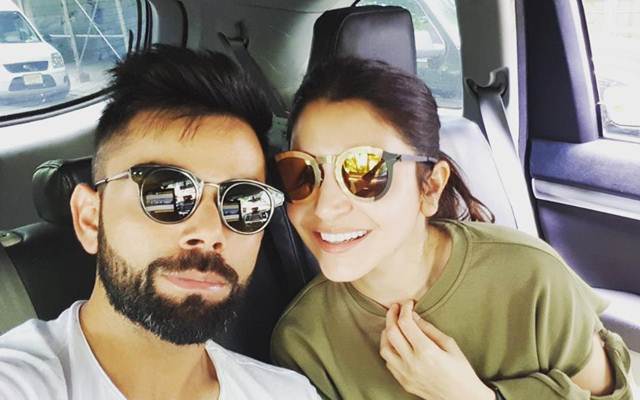 Follow us on Google News
Indian captain Virat Kohli after winning the third Test against India displayed great humane character not only on his part but on that of the entire team as they dedicated the victory to victims of the Kerala floods. It was not just that, the team also extended financial assistance deciding to donate all of their collective match fees to the cause. Virat and his better half Anushka Sharma have further decided to help the animals stranded due to the calamity.
The floods that hit most parts of the state and affected as many as 15 lakh people, it also cost 300 people their lives. The whole of India, people from all different backgrounds and segments have come out in support asking others to donate to the cause as well. It is not just monetary help but relief material and other essentials have been sent to Kerala to aid the rehabilitation of those who are forced to live in relief camps.
Food and medicines for animals
Anushka and Virat who actively work toward the betterment of dogs and other animals want to ensure those strays affected by these floods receive proper treatment and food. "Anushka and Virat got in touch with their respective teams and immediately pledged support to the relief fund so that aid could reach the people of Kerala. Moreover, they are sponsoring a truck loaded with food and medicines to help the animals in crisis," DNA quoted a source saying.
They are working along with a local NGO to ensure the stray animals are rescued and supported, to get them back to a normal life. "They will look at rescuing strays in Kerala and the protection of wildlife. They want to provide support and care to the animals that are in need of urgent help," the source added.
After Team India's win at Trent Bridge, in the post-match presentation Kohli had said, "First and foremost, we as a team want to dedicate the victory to the flood victims back home in Kerala. People are going through a lot, and this is the least we can do."
The chief minister of Kerala and the CMO had appreciated his gesture and the support extended by the entire team.
Follow us on Telegram