Arif Richards, Pakistan's disabled team cricketer, also sweeps in real life
PDCA started monthly stipends of Rs 12,000 for Arif Richards, but couldn't continue it due to the lack of finance: Ameeruddin
Updated - Sep 23, 2017 3:20 pm
59 Views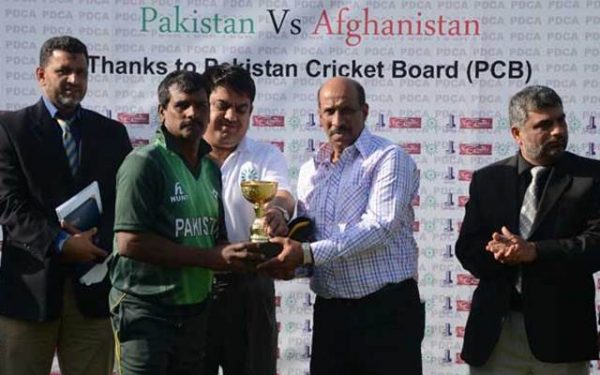 Arif Richards, a regular member of the Pakistan's national specially abled team until 2015, also spends his livelihood as a sweeper with an appalling wage of Rs 100-150 per day in Karachi. Richards has been around on the circuit for almost a decade now.
Richards has also toured with the team to places such as India, England and Bangladesh in his 9-year-old career. The sweeper by profession has urged the authorities to look after the disabled players and provide them with monthly stipends.
"Meeting ends is very very tough as I only earn around Rs 100-150 in a day. I have been playing with Pakistan disabled cricket team since last nine years and have had seven tours thus far. I have played against England, India, Bangladesh, Afghanistan etc", stated Arif Richards according to his interview with Scoreline Asia.
The reporter tried to reach Ameeruddin Ansari, the secretary general of the Pakistan Disabled Cricket Association (PDCA), who later acknowledged the services of Richards for Pakistan cricket.
"He (Arif) toured with the Pakistan team to Malaysia and Singapore in 2010 and later played the series against England in the UAE in 2012. He went to UAE for work but later returned to resume cricket. In 2015, he played exceedingly well in the ODI and the T20i series against Afghanistan,"
Lack of finances for PDCA couldn't fund players like Richards
"The PDCA president started monthly stipends of Rs 12,000 for three players – Arif Richards, Farhan Saeed and Abdullah Khan – but couldn't continue it due to the lack of finance. It was President PDCA's own initiative", replied the General Secretary when asked about the plans of providing a stipend to the players.
"We as PDCA don't want to highlight players' issues as it could hit their moral and self-esteem. By the way, most of our players are well-off and don't need financial assistance", concluded Ameeruddin.