Arjuna Ranatunga suggests ICC to investigate SLC President Thilanga Sumathipala
Democratic politics plaguing Sri Lankan Cricket
Updated - Aug 9, 2017 2:20 pm
1.2K Views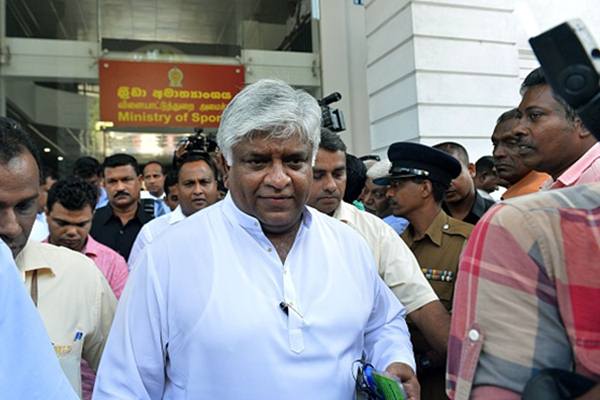 Follow us on Google News
Former Sri Lankan captain, Arjuna Ranatunga, recently went ahead and suggested ICC to probe Sri Lankan Cricket President Thilanga Sumathipala post-Sri Lanka's string of humiliating defeats. Ranatunga believes that the Board President is involved in gambling links and demanded a proper investigation from the cricketing council.
Sri Lanka lost the One Day series against Zimbabwe after an early exit from the ICC Champions Trophy. They are currently looking to avoid an inevitable whitewash in the ongoing series against India after losing the first two Test by massive margins.
There have been reports of bookies and gamblers approaching the Sri Lankan players and many officials, umpires and players have been suspended or fined for being involved in such activities. Sumathipala denied any involvement of him in such activities and in turn demanded the former captain to resign from his position before criticizing the government.
Ranatunga's allegation
"There is no proper discipline in the team… (but) no point in blaming the cricketers when they get involved in all these gambling things. First, they have to get the officials in order. I want to know if the ICC has the backbone to check if these people (Sri Lanka Cricket management) are in compliance with ethical standards," claimed Arjuna Ranatunga according to AFP.
Sumathipala's reply
"I deny any involvement personally, directly or indirectly with gaming business. If he wants to criticise the government, he must first resign. Every time the game is affected at the middle, Sri Lanka cricketers are not performing to the expectation, we hear this kind of noise coming from the same quarter," commented Sumathipala, hitting back at Ranatunga.
"The same man (Ranatunga) is continuously making every effort undemocratically, unethically to hold the office of Sri Lanka Cricket, even when he has been democratically defeated more than once," continued Sumathipala bringing democratic politics into cricket. Ranatunga recently wanted an investigation into the country's 2011 World Cup final defeat by India, which was accompanied by allegations of match-fixing.
Follow us on Telegram