Ashes 2019 may see players wearing names and numbers on back of whites
The rule is yet to be ratified though.
Updated - Mar 19, 2019 5:45 pm
1.6K Views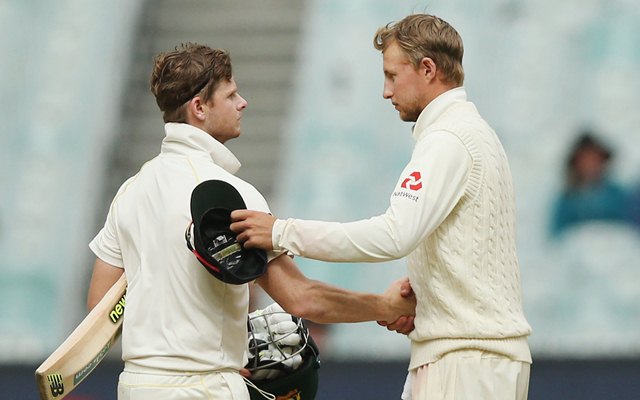 The Ashes rivalry later this year is set to witness something unprecedented in the history of Test cricket. In the series scheduled in England in August-September, the players of England and Australia will be seen donning shirts displaying names and numbers on their backs.
This is a first in 142 years of Test cricket that had also started between the same two teams in 1876-77. Australia retain the Ashes at the moment though they haven't won the urn on the English soil since 2001. The upcoming Ashes will also be played under the banner of the ICC's new World Test Championship, which is again a first.
In 50-over format, coloured clothing made debut during 1992 WC
As per the tournament rules, top nine teams will seek points over a two-year cycle before a showpiece final is held in 2021. The ICC seems to be considering the introduction of names and numbers on whites, following the practice in the limited-overs, to help the spectators identify the players on the ground. The rule is yet to be ratified though, the Guardian reported.
In the limited-overs cricket, coloured clothing with players' names printed on the back first made appearance in the 1992 World Cup. Squad numbers were added for the World Cup in 1999 and in 2003, they were also introduced to the backs of shirts and jumpers in county championship.
Such evolution did not take place in red-ball cricket though. The only change that Test cricket saw was the mention of cap number of the players below the crest. It started with England in 2001 and others followed suit. The import of the numbering and names on Test jersey backs is hence going to be a major change in the traditional format.
Recently, a survey done by the Marylebone Cricket Club showed a staggering 86 percent of 13,000 respondents still prefer Test cricket. At a meeting, change in time rules was also discussed – like installing timer to keep the players' delay on the ground under check and make Test cricket faster and absorbing.
[interaction id="5c8fb43a0e019f4f4a6b7164″]