Ashok Dinda reveals the reason for his outburst after severe mocking
He has been a recipient of trolling over the past few days.
Updated - Apr 27, 2019 8:45 pm
66.1K Views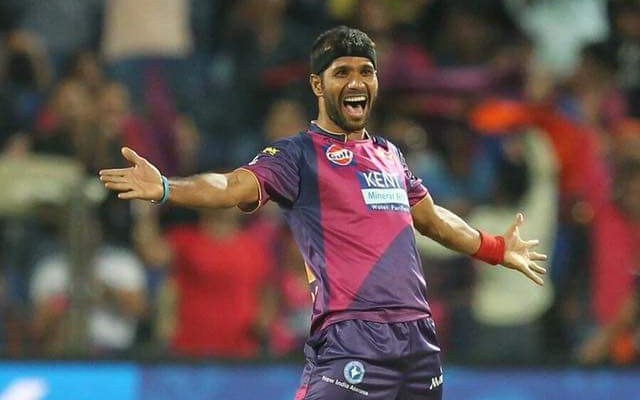 Ashok Dinda may not have stupendous numbers, playing for the Indian team at the highest level, but that doesn't undermine the fact that he's one of the most prolific fast bowlers in the country. Combining first-class, List A and T20 cricket, the 35-year-old Bengal cricketer boasts of over 700 wickets and the numbers aren't mean by any stretch of the imagination.
However, recently, he has been a recipient of severe mocking on the social media. The trolls have been going on for quite a while and eventually, Dinda lashed out at them. He posted some statistics on the social media and hit out at his critics. In the meantime, the Medinipur-born speedster revealed the reasons behind him lashing out with a scathing message.
The fast bowler posted a picture along with his daughter and wrote, "I have been silent all along but my previous outburst was primarily because some dumbheads dragged my daughter into it. Some passed lewd comments at my daughter, wife, mother, which isn't acceptable.
Yes, it obviously speaks about their filthy selves. But as a father, I couldn't have ignored. My family isn't anyone's business. DO NOT INVOLVE MY FAMILY. Anyways I would like to thank each and everyone of you for your immense support. I wish the best for you always,"
Here is Dinda's Instagram post
Trolls by the name of 'Dinda Academy' did the rounds for a significant amount of time. In the same, bowlers who go for runs in a T20 contest is jokingly included. It continued for quite a significant amount of time and pretty unsurprisingly, Dinda reacted to it.
The Royal Challengers Bangalore (RCB) of the Indian Premier League (IPL) posted a picture of their bowler Umesh Yadav with a caption "Dinda academy? What's that?". It irked Dinda and he came out all guns blazing. Dinda has played 22 international games for India and picked up 29 wickets.