Asia Cup 2018: Final, India vs Bangladesh – Best memes of the match
India have defended their Asia Cup title successfully.
Updated - Sep 29, 2018 1:39 am
414 Views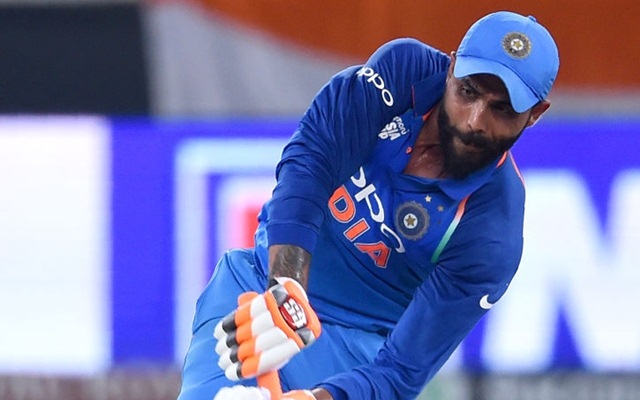 Follow us on Google News
It was worthy of a final! Cricket has given us yet another humdinger. Bangladesh and India played out a thrilling final of the Asia Cup. There was intense drama in the last 15 overs of the chase and wickets at the regular intervals kept Bangladesh in the hunt. However, India's lower middle-order came to the party when it mattered the most. The little 20s from Jadhav, Bhuvneshwar Kumar and Ravindra Jadeja worked wonders for India and Kuldeep played his part in the end as well to pull off the most sensational win and defended India's Asia Cup title.
Liton Das literally lit up the game with his batting at the top after India won the toss and opted to bowl first. He took the attack to the bowlers like Bhuvneshwar Kumar and Jasprit Bumrah which forced the Indian captain to introduced spin as early in the sixth over of the innings. His new opening partner Mehidy Hasan also made no fuss and comfortably rotated the strike.
In no time, the duo had added 120 runs in 21 overs and Liton had notched up his maiden half-century off just 30-odd deliveries to set Bangladesh off for a great start. However, there was a twist. Kedar Jadhav's golden arm worked wonders for India once again as he broke the stand and opened the floodgates. The wickets fell like a pack of cards then as they collapsed from being 120/0 to 151/5 in no time.
Meanwhile, Liton Das soaked in all the pressure at the other end and slammed a brilliant century, his first in ODIs, off just 87 balls. His knock was just sensational given that the other batsmen throwing it away haplessly. The wickets continued to fall even as he was also stumped on 121 thanks to MS Dhoni's exceptional glove work.
Eventually, they were bundled out for 222 runs in the 49th over as Jasprit Bumrah castled Rubel Hossain to end the proceedings.
Thrilling chase
The chase was supposed to be a cakewalk for India. The start was also sedate for them. Rohit Sharma and Shikhar Dhawan played sensibly but the introduction of the left-arm spinner Nazmul Islam induced a false and unnecessary shot from the latter which slowed down the run-scoring. Ambati Rayudu also went quickly and India's shaky middle-order got exposed.
Dinesh Karthik and Sharma then calmed the nerves but Rubel Hossain won the battle of short balls against him. The trap was set for the pull shot and Rohit fell for it to open up the game wide. However, MS Dhoni brought a sense of calmness to the middle. He and Karthik added 54 runs for the fourth wicket but Mahmudullah variety delivery worked wonders for Bangladesh.
An injury to Kedar Jadhav put pressure on Dhoni then and his dismissal took the game down the wire. Ravindra Jadeja also found himself in the middle to pull off a thriller for the Men in Blue. Jadhav went back due to hamstring and Bhuvneshwar coming out to bat gave a chance for the Tigers.
However, the fit duo of Jaddu and Bhuvi took singles calmly and took the game deep. The latter took the onus upon himself and slammed a game-changing six to the best bowler Rubel who was extremely economical until then. The equation went down to 18 runs off the last four overs. However, the wickets of both the set batsmen turned things around dramatically thanks to Mustafizur Rahman.
His brilliant penultimate over brought it down to six runs in the last over with the part-timer Mahmudullah to bowl. The humdinger went down to the last ball and 'injured' Jadhav won it for India sensationally to let the emotional crowd roar in celebrations.
While Twitterati was in awe of the last-ball thriller, the social media gimmicks were at work the whole day creating some hilarious memes.
Here are some of the best memes:
Well played bangladeshi brothers..Ye toh routine sa hi ho gaya hai. #INDvBAN pic.twitter.com/rO7ZwIr4Co

— Rafale Gandhi (@RoflGandhi_) September 28, 2018
#INDvBAN
Bangladeshi Bangladeshi
Fans during after
Match match pic.twitter.com/qJcVWPPFVA

— Mask Indian (@Mr_LoLwa) September 28, 2018
Why Is He Behaving Like He Has Won The Asia Cup? It Was Bhuvi's Wicket 😂🐍😂 #INDvBAN #AsiaCupFinal pic.twitter.com/AyCqQQrseQ

— Sir Ravindra Jadeja (@SirJadeja) September 28, 2018
Pakistan watching #AsiaCupFinal 🤣🤣#IndvBan #IndvsBan pic.twitter.com/xCpz0onwSB

— KapoorRohan (@samratrohan99) September 28, 2018
Commentator: Everyone knows benefit of doubt always goes to the batsman.

Rod Tucker:#INDVsBAN pic.twitter.com/hurS67pNLN

— Demolish MSD Haters (@MahiNation) September 28, 2018
Pic 1 : 120-0 😒

Pic 2 : 222 All Out 😁

All Of Us Today 😭😂😭😂#INDvBAN #INDvsBAN #AsiaCupFinal pic.twitter.com/gYvjuWSsZ5

— Dr Khushboo 👩🏻‍⚕️ (@khushikadri) September 28, 2018
Indians to Bangladesh after 120/0 #INDvsBAN #AsiaCup2108 #AsiaCupFinal pic.twitter.com/hwOnIdTr8g

— Ankita (@imankitarathore) September 28, 2018
Pic 1: Bangla fans during first 25
Overs.!! 🙊

Pic 2: Bangla fans right now.!! 😂#IndvsBan #INDVsBAN #INDvBAN#AsiaCup2018 #AsiaCup #AsiaCup18 pic.twitter.com/V7JRVNfS4y

— Litesh (@Liteshnayaka) September 28, 2018
Liton das to Bangladesh team be like#INDvsBAN #INDvBAN #AsiaCup2018 pic.twitter.com/APcnAkWtjY

— Rituraj👑 (@iamrjstark) September 28, 2018
Chahal gets perfect reply from Virat Kohli#INDvBAN #IndvsBan #BANvIND #AsiaCup2018 #AsiaCupFinal #AsiaCup #AsiaCup18 #selectdugout pic.twitter.com/5D6HDWSIs2

— Yogesh Hardasani (@yogjan15) September 28, 2018
Pakistani fans watching #AsiaCupFinal between India & Bangladesh.#INDvBAN pic.twitter.com/3VMKlh69Wa

— Roshan Rai (@RoshanKrRai) September 28, 2018
Pakistani's watching #AsiaCupFinal #INDvBAN pic.twitter.com/1ysx5LnSFo

— PhD in Bakchodi (@Atheist_Krishna) September 28, 2018
Pakistani fans Right now
Relax moment !#INDvBAN #AsiaCupfinal pic.twitter.com/LkuOzcQMls

— Ammar Mughal (@ammarmughal228) September 28, 2018
Indian fans watching Bangladesh's Innings. #IndvBan #AsiaCupFinal pic.twitter.com/Vr1pogVBi7

— SAGAR (@sagarcasm) September 28, 2018
Dhoni's answer to the fans who accuse him of playing slow:

" Match jeeta rahe hain huzoor, do chaar over ka muh mat dekhiye ! " #INDvBAN #AsiaCupfinal pic.twitter.com/Ld85r1fSqa

— Pamita Kumari (@PamitaKumari1) September 28, 2018
Till @DineshKarthik is on the crease, @BCBtigers's are like#IndvBan #AsiaCupfinal #AsiaCup2018 pic.twitter.com/ERCixEehlj

— Arnish 🇮🇳 (@arnished) September 28, 2018
Bhajii just said that Rubel reminds him of Dinda. Very good pace & great Yorkers 😭😂#INDvBAN #AsiaCupFinal pic.twitter.com/Tl9D3c3g0P

— Saurabh Shinde (@imsgshinde) September 28, 2018
DK after playing every shot. pic.twitter.com/WxfRBzZFMV

— 800* 🏏 (@cricdrugs) September 28, 2018
Indian Cricket Team Be Like#INDvBAN pic.twitter.com/gG92OcSMvu

— Rahul Prajapati (@RahulReply) September 28, 2018
Thank god now we are safe from watching this type of cancer#INDvBAN pic.twitter.com/GEEakITEuc

— Saad (@saaadehmad) September 28, 2018
India beat Bangladesh by 3 wickets..#INDvBAN #AsiaCupFinal pic.twitter.com/sKOqQcDnEw

— RVCJ Media (@RVCJ_FB) September 28, 2018
Keep following CricTracker for more news and updates.
Follow us on Telegram