August 17, 1931 – When Warwickshire batsman was declared absent hurt trying to get his glasses back
Parsons was declared absent hurt and his team was considered all out.
Updated - Aug 17, 2018 1:58 pm
1K Views
Follow us on Google News
Warwickshire toured Worcester to face the host in the 1931 County Championship game starting on August 15th at the County Ground in New Road. Their skipper Robert Wyatt elected to bat first but the opening day was cut short due to poor weather conditions. Warwickshire finished the day on 52/2 losing both the openers at stumps. The next day was a rest day as it was a Sunday and the game resumed on Monday (August 17th).
Leonard Bates, the overnight batsman, unbeaten on 1 walked out to bat along with a new partner, his skipper, Wyatt. The 41-year-old John Henry Parsons (Jack Parsons) was slated to bat at No.5. Parsons had a vast experience of playing for Warwickshire as that game was his 286th first-class match for the club. Soon after reaching the ground, Parsons realized that he had forgotten his glasses and left in order to bring his optics.
Parsons, in pursuit of his glasses, returned home hoping to reach the ground as early as possible even though he knew that he wouldn't be able to bat at his regular position No.5. (Parsons went home according to The Cricketer. Some sources mentioned he went back to his Hotel room.) He didn't take really long to come back but was enough for Worcestershire to bundle out his team.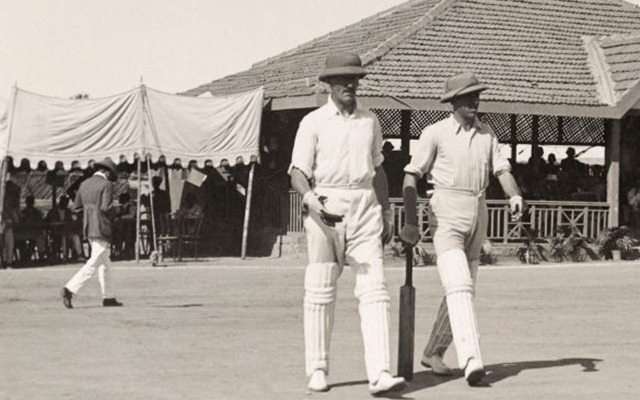 Bates scored 21 while the keeper John Smart scored 16 while all the other batsmen returned with single digits and Warwickshire were nine down for 123 in 61.1 overs. As Parsons wasn't present at the venue when the 9th wicket fell, he was declared absent hurt and his team was considered to be all out for 123. The visitors were batting for the 2nd time in the day as Wyatt's 6/52 and George Paine's 4/33 restricted Worcester to 129.
Six runs behind the home team, Warwickshire were 20/1 at end of the 2nd day. Despite no substantial individual contributions from any of the batsmen, they ended up scoring 200 in their 2nd innings aided by 26 extra runs. Parsons ensured that he didn't forget his glasses this time and batted at his regular position only to score 16 runs. His team ended up on the winning side as George Paine took another 4-wicket haul and the home team was bowled out for only 110 chasing a target of 195 despite a fighting 60 from Charles Fiddian-Green.
Follow us on Telegram