Australia lose Clarke, India gain Dhoni, Will India continue to go for the kill?
Updated - Dec 15, 2014 4:38 pm
37 Views
2nd Test Preview Australia lose Clarke, India gain Dhoni, Will India continue to go for the kill?: The first test at Adelaide saw the emergence of a new-age Indian team that pushed the aggressive Australians to the brink in their own backyard. Every cricket fan who endorses the longest format of the game would have been a winner at the end of those five days of cricket; irrespective of the result as it was one of those matches that gave the thrill, till the last few hours of the fifth day. The fact that the match was played in the aftermath of 25-year-old Australian cricketer Philip Hughes' death after being hit by a bouncer was one of the reasons; the world was watching this match with intent and both teams gave a fine tribute to the 408th Australian to play test cricket by playing cricket in it's true spirit and showing that they are unperturbed to bowl bouncers.
While the Australians managed to sneak off a narrow 48-run victory in the first test, India's bunch of youngsters would be high on morale and confidence as they take on the field for the second test at Brisbane. Australia, though have been hit by a major jolt with their regular skipper hinting that he may never play cricket again. Whereas India have already welcomed captain cool MS Dhoni back into the dressing room that will see Kohli, being released off a major burden over his shoulders and concentrate on what he does best albeit; score runs. Will India, continue to go for the kill with Dhoni at the helm of affairs? Cricket Tracker, brings to you, a detailed preview of the second test:
Australia
The Australians, as they showed have managed to brush off their mate's unfortunate death and Mitchell Johnson, in particular is back to bowling bouncers and continues to test the skill of batsmen at the other end. While their reaction after Kohli was hit on the helmet of a bouncer from Johnson, showed the kind of impact, the departure of their dear friend into the oblivion, the zeal with which they applied themselves on the field only helped them gain more reputation as a side.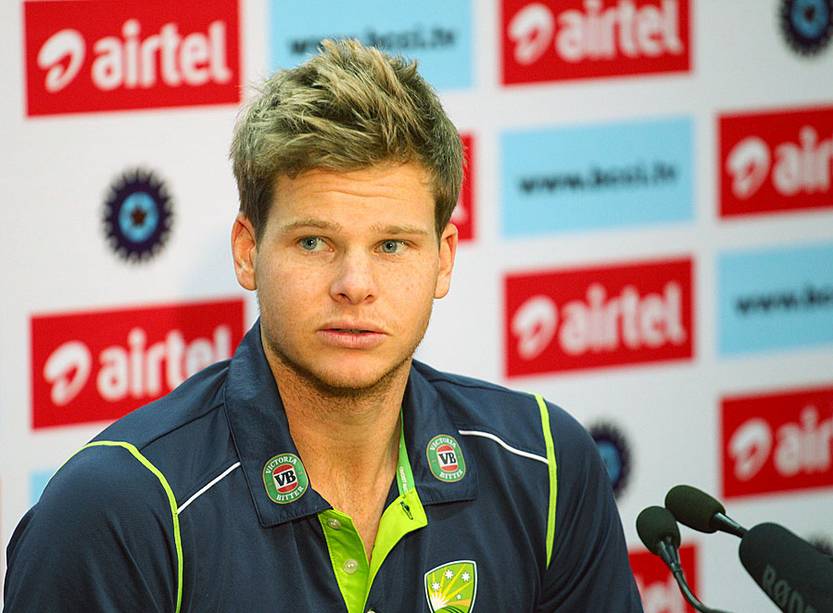 Follow us on Google News
With Michael Clarke being ruled out of playing cricket for an indefinite period of time, Cricket Australia's decision to appoint 25-year-old Steve Smith who got to his career best score at Adelaide(162*) as the captain of the team, might harm the team combination to a certain extent. The team combination won't be expected to change much but Coach Lehmann's hinting a few subtle ones can probably be related to the bowling, which lacked bite except Johnson and Lyon.
Shaun Marsh is the expected replacement for Clarke in the batting line-up while Petter Siddle might have to give way to Josh Hazelwood. Brisbane might see, another young bowler replacing an unimpressive Ryan Harris with the few choices being, James Pattinson or Patrick Cummins.
Probable XI: Chris Rogers, David Warner, Shaun Marsh, Shane Watson, Steven Smith(c), Mitchell Marsh, Brad Haddin, Mitchell Johnson, Josh Hazelwood, Nathan Lyon, James Pattinson/Pat Cummins
India
India's young brigade put up a real fight and showed a bite to win at Adelaide that had been missing in test matches abroad over the last few years; but the approach that was a result of an aggressive captain in Kohli might just fade away with MS Dhoni, coming back into the team and will be leading the team in the 2nd test starting on 17th December. The batting line-up is expected to have some major changes with the lower-middle order failing to put up anything impressive in the first test. Wriddhiman Saha will surely sit out with Dhoni being the wicket-keeper batman while Rohit Sharma might face the axe, as he failed to continue his rich vein of form that could have got India home at Adelaide.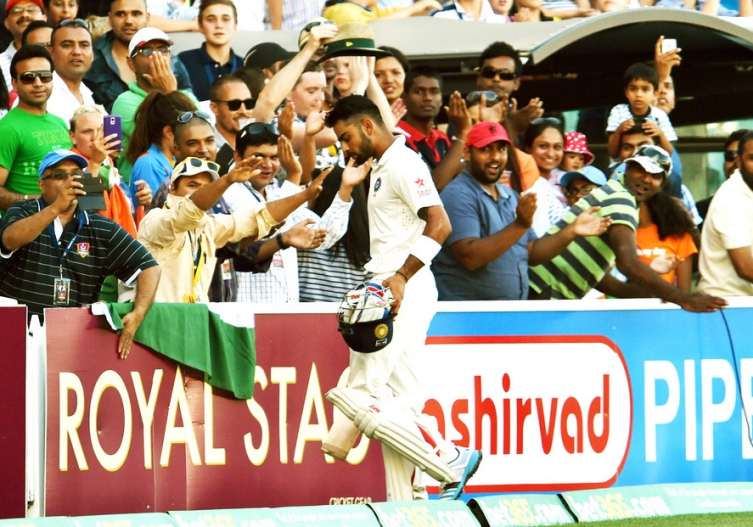 Suresh Raina, India's most consistent middle order batsman in the shorter format and a real live wire on the field might get a look-in. But a better decision would be to hand a debut to domestic stalwart KL Rahul whose temperament of playing big innings has been lauded by many. Shikhar Dhawan is expected to be given more opportunities after two unfortunate dismissals at Adelaide. The bowling will probably see Ravindra Jadeja or Ravichandran Ashwin replacing leg spinner Karn Sharma after the latter failed to pick wickets on a pitch where Lyon claimed 12 wickets out of the 20 that fell. One expects Umesh Yadav being brought in at the expense of Mohd Shami who during the entire test match was nowhere near the line and length he should be bowling in test matches.
Probable XI:: Shikhar Dhawan, Murali Vijay, Cheteshwar Pujara, Virat Kohli, Ajinkya Rahane, Suresh Raina/KL Rahul, MS Dhoni(c) (wk), Ravindra Jadeja/ Ravichandran Ashwin, Umesh Yadav, Ishant Sharma, Varun Aaron.
With the Brisbane pitch expected to be lively enough for the bowlers, India might have a hard time facing the Australian bowlers but one might expect Indian bowlers too, to make an impact on such a pitch with movement and bounce available in ample amounts. While India is expected to give a tough fight again, Australians remain favorites to win the second test.
Follow us on Telegram