Australia A players forfeit the South Africa tour as there is no progress in MOU negotiation
The decision was taken by the Australia A players which are led by the likes of Usman Khawaja
Updated - Jan 22, 2018 2:44 pm
5.6K Views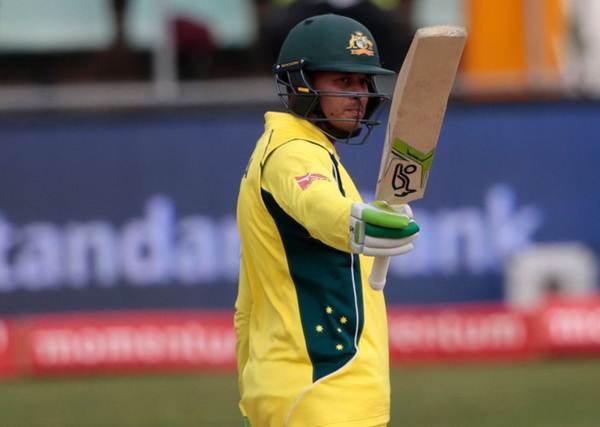 Australia A players forfeit the South Africa tour. The players did not see any development in the agreement for the new Memorandum of Understanding (MoU) between Cricket Australia (CA) and the Australian Cricketers' Association (ACA) and hence have decided to withdraw from the tour. The decision was announced by the captain of Australia A, Usman Khawaja in the presence of the ACA chief.
The call comes after a warning by the players. They had stated 14 ACA resolutions and had declared that if no progress is made towards signing the MoU then in those circumstances the tour will be called off. The players had conveyed this on Sunday in Sydney. They had even started the preparation for the tour but now they have pulled out of it completely.
The decision was taken by the Australia A team which consists of the likes of Usman Khawaja, Travis Head, and Glenn Maxwell. They announced it on Thursday morning in Brisbane and it hasn't surprised a lot of people as it was well anticipated.
ACA chief Alistair Nicholson speaks
Nicholson made sure his frustration was understood as he said that Cricket Australia is not cooperating. He said that the decision was taken for more than 200 male and female cricketers and it is a great sacrifice that these players are making.
"By making this call, the Australia A players have sacrificed their own ambitions for the collective; an incredibly selfless act that shows their strength and overall commitment to the group. All players are deeply disappointed at the behavior of CA which forces this course of action, given the players would rather be playing for their country," Nicholson said.
"It is with great frustration that with no progress towards resolving the current dispute, Australia A players confirm they will not tour South Africa. This decision is made in support of more than 200 male and female players who are now unemployed, and is consistent with Sunday's ACA Executive meeting resolutions," he added.
The chief of the ACA also revealed that CA refused to be flexible in the MoU negotiations. If there is no mediation, no one can come to an agreement.
"CA refuse to attend mediation or offer any genuine flexibility in the MOU negotiations. And without mediation it's hard to see how there can be the progress necessary to reach agreement. The players want to make sure all men and women who play the game are treated fairly, and that grassroots funding is not drained by a top-heavy bureaucracy," Nicholson stated further.
No male or female player can be forced to tour a particular country and hence all the players including the contracted ones have pulled out of the tour. It will be interesting to see how things pan out in the next few days as the players stay firm on their decision.
Keep following https://www.crictracker.com/ to get more stories and other latest updates and breaking cricket news around the world!