Australia vs India first test postponed
Updated - Nov 29, 2014 2:02 pm
25 Views
Australia vs India first test postponed: After the whole cricketing world mourned the unfortunate death of late Phillip Hughes, the BCCI and Australia Cricket Board have come up with mutual understanding for the rescheduling of the first test between these two countries. It is mainly done due to the funeral of Hughes and a date for the first test is yet to be finalised. As whispers of the same were heard all the while the CA has confirmed that the first test between Australia and India has been postponed.
Phillip Hughes will be farewelled in his hometown of Macksville in northern New South Wales on Wednesday, December 3, and the first Test between Australia and India postponed in order to give his former team-mates time to grieve and reflect upon his life.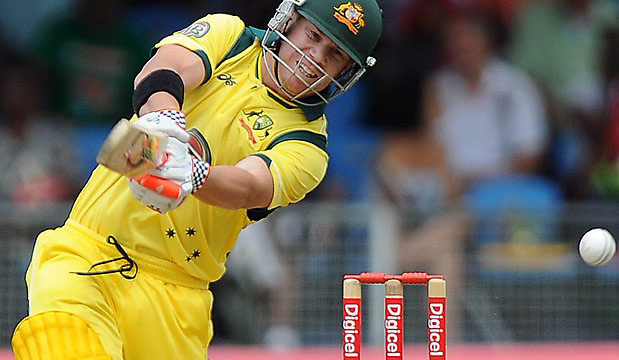 Follow us on Telegram
Cricket Australia announced on Saturday evening that Hughes' funeral will take place at 2 pm on Wednesday in the sports hall of Macksville High School, with overflow areas to be set-up for guests to watch the service on the school's two ovals. The funeral will be broadcast live on television and radio, and additional flights between Sydney and Coffs Harbour – around 45 minutes' drive away from Macksville, have been set up.
Coming back to the postponing of the test match, it has also been said that it is done as three senior cricketers of the home side — Shane Watson, David Warner and Brad Haddin — are among those who have said that they are not in perfect state of mind to return to competitive cricket. According to a report in 'The Australian'  these senior players who were part of the dreadful Sheffield Match have been adversely affected by the sudden loss of their team-mate. The report said, "Test players David Warner, Shane Watson, Brad Haddin and Nathan Lyon were on the field when Hughes was struck and attended to him in the terrible minutes after the extent of the damage became apparent. What they saw on the pitch, what they saw in the hospital and the grief they feel has stripped them of the desire to play cricket.
Cricket Australia CEO James Sutherland said, "These are extraordinary circumstances and we simply couldn't or expect our players to be emotionally ready to start a Test match the day after farewelling one of their teammates. Their welfare is our absolute priority. They are grieving and to expect that they could play a high pressured, five-day Test match the following day is out of the question."
We appreciate the incredible understanding and support the Board of Control for Cricket in India has lent us. It has been nothing short of outstanding during these difficult times. We know that there are many people who have purchased tickets to the Test match who will be wondering what happens next? Once the situation has been resolved, we will advise them as a priority. Fans should simply hold
onto their tickets until further notice.
Follow us on Google News