Australia vs India: Possible team rankings after four-match Test series
India and Australia are currently the first and fifth ranked team.
Updated - Nov 26, 2018 8:00 pm
6.1K Views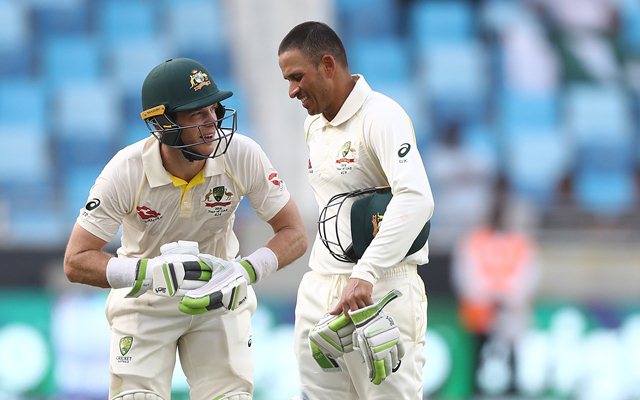 India are scheduled to play Australia in a four-match Test series, which gets underway at Adelaide Oval. Perth, Melbourne and Sydney are the other venues. India have had a bittersweet journey in the format this year. They lost a couple of overseas series against South Africa and England, albeit they won one match in the tours at Wanderers, Johannesburg and Trent Bridge, Nottingham respectively.
However, they defeated Windies in the home team back in October. Australia, on the contrary, after winning the Ashes, lost against South Africa and then went on to lose against Pakistan in the United Arab Emirates. They won't have the services of David Warner and Steve Smith, two of their stalwarts, for the red-ball fixtures against Virat Kohli's men from Thursday, December 6.
Golden chance for Australia
In the meantime, the home team has a great of moving up the rankings as per International Cricket Council's (ICC) rankings predictor. If they manage to clean sweep their opponents, then they'll dethrone India to the top of the rankings with 110 rating points. Tim Paine and Co would move to the second position, toppling Joe Root's England, if they win 3-0, 2-0 or 3-1.
If India turn the Aussies over in the latter's own den, then the two team's current rankings will stand, i.e. India and Australia will stay in the first and fifth position. If the series ends in a draw, then India will stay put in their top position, but the Aussies will move to the fourth position. Even if Australia win by 3-1 or 2-1, they will move up to the second or third position respectively.
Both teams are also expected to face competition from Pakistan and New Zealand, who are currently playing a three-match Test series in the UAE. The Black Caps will then play a couple of Tests against Sri Lanka in December. For the time being, India will enter the upcoming series as favourites as the Aussies are depleted and India have had a decent run in the longest format of late.
Here are the probable rankings
Scenario- 1: India win the series
India- 1
Australia- 5
Scenario- 2: Australia win the series 
Australia positions
4-0- 1st position
3-0, 2-0, 3-1- 2nd position
1-0, 2-1- 3rd position
(Only if Australia win 4-0, India will slip to number two)
Series drawn 
India-1
Australia- 4
Here are the current Test team rankings