Australian Cricket Team's philanthropic work continues on Asia tour
Steve Smith and co. met young school girls to encourage them to take up sports in Pune
Updated - Sep 15, 2017 5:58 pm
753 Views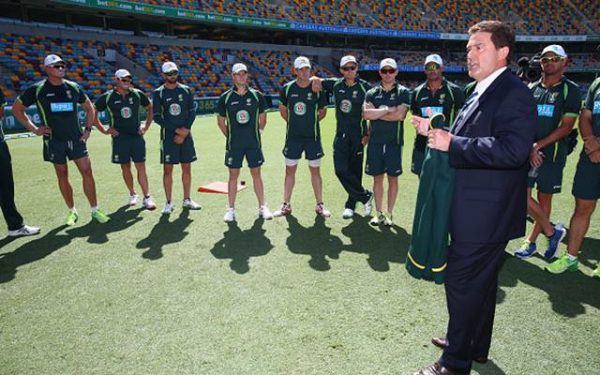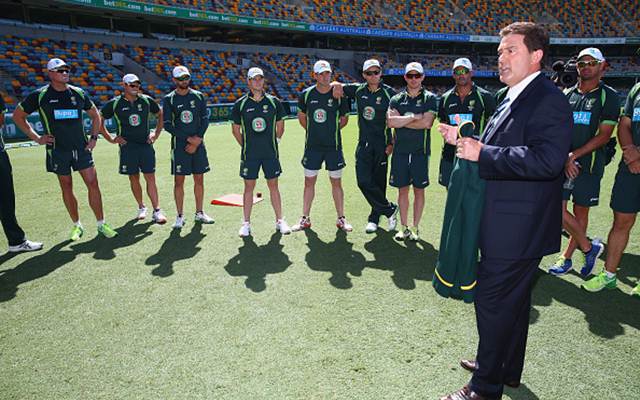 Follow us on Google News
The Australian Cricket, which is currently touring India for a 5-match ODI and 3-match T20I series, recently paid a visit to the Indian Vision Institute to donate two autographed bats. These signed bats would be auctioned and the funds generated will be employed for the assistance of IVI's vision of screening the underprivileged around the Chennai area.
Recently, Steve Smith and co., ahead of the 1st Test match at Dhaka, visited Oxfam in Bangladesh to meet the families from Satolla slum in Dhaka. The bunch of cricketers took out precious time from their schedule to learn about the lifestyles of people residing in the slums of Dhaka.
The Australian cricketers also heard about the struggles and challenges of poverty stricken residents of the slums first hand. Employment, water shortages and sanitations were the key issues that the cricketers were intimated about. Also, Oxfam briefed about their working in Bangladesh to counter these issues.
Australian Cricket Team autographed bats were presented to Mr Daniel by the Australian Consul-General, Sean Kelly, in Chennai on Thursday.
Steve Smith and co. met young school girls to encourage them to take up sports in Pune
"The bats will be auctioned, which will assist IVI to undertake vision screening of 7,000 children from underprivileged backgrounds in and around Chennai," claimed Vinod Daniel, the CEO of IVI. "It is a laudable gesture. I thank the Australian cricket team, the ACB and the Australian Consul General for it," added Daniel according to Cricket Country.
"I am sure Indians will appreciate this gesture by the team. I wish them a good season in India.It is a good opportunity for cricket lovers to acquire the bats autographed by the cricket stars. I am pleased that the autographed bats will go towards a noble cause. There can be no greater gesture than supporting underprivileged children to lead better lives. I thank our team and also applaud IVI's initiative in undertaking the vision screenings."  remarked Sean Kelly, Australian Consul-General.
Follow us on Telegram