Australian cricketer Alex Hepburn's WhatsApp messages suggest he had s*x with 60 women
Hepburn further admitted the conquest "game" led to him sleeping with 20 women during a similar competition in 2016.
Updated - Apr 13, 2019 6:33 pm
21.1K Views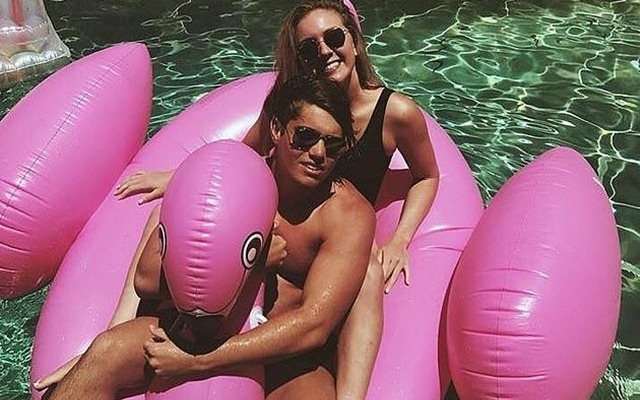 Australian cricketer Alex Hepburn has been found guilty of raping a sleeping woman in England following a retrial at Worcester Crown Court. The Australia-born cricketer, who moved to England at the age of 17 and played for Worcestershire, assaulted the victim at his Worcester flat after she had consensual s*x with his then teammate Joe Clarke on 1 April 2017. A jury found the 23-year old guilty of oral rape but cleared him of a further count of rape relating to the same victim.
A four-day trial at Worcester Crown Court heard the victim claim that she wrongly thought she was having s*x with Clarke at the players' flat in Portland Street, Worcester. The woman, who cannot be named for obvious reasons, also said she earlier had consensual s*x with Clarke following a night-out in April 2017. The woman told police that only after 10 minutes of s*xual activity with Hepburn, she realised he was not Mr Clarke.
Hepburn, in his defence, told jurors he had drunk up to 20 bottles of beer before the woman and he engaged in the s*xual activity. He also said that the turn of events made him believe that it was consensual s*x. Hepburn will now be sentenced at Hereford Crown Court on 30 April and faces prison charge.
The jurors deliberated for almost 11 hours before delivering a unanimous verdict of guilty on one count of oral rape. According to reports in English media Daily Mail, Hepburn "sighed and then slumped into his seat, covered his face with his hands and sobbed" after hearing the verdict. Judge Jim Tindal told Hepburn that a custodial sentence was "inevitable".
'You have been convicted and now fall to be sentenced," the judge said. "I am adjourning your case for the preparation of a pre-sentence report. But it would not be a kindness to you to leave you under any false impression as to the purpose of that report.
"There is only one sentence that can properly be handed down in this case, and a custodial sentence is inevitable. You need to prepare yourself and get matters in order and attend Hereford Crown Court on the 30th of April," he added.
Disgusting, horrible and embarrassing WhatsApp messages:
The former county cricketer also admitted he had sent "disgusting, horrible and embarrassing" WhatsApp messages while setting the rules of a s*xual conquest competition. Hepburn along with Clarke and another friend had formed a WhatsApp group where the members were required to give details about their s*x encounters.
WhatsApp exchanges displayed Alex Hepburn had s*x with 60 women during a previous 'game'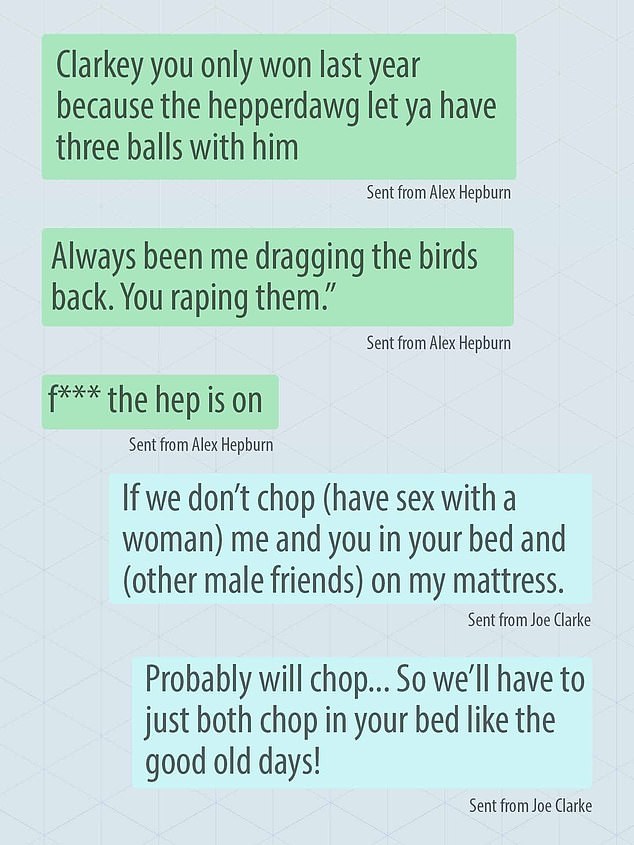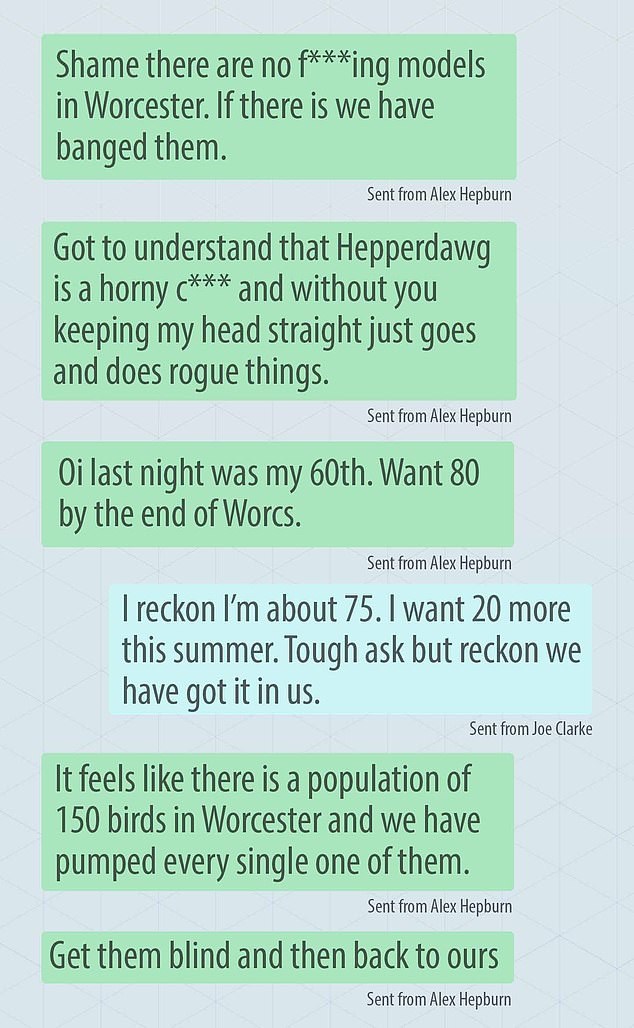 Hepburn further admitted the conquest "game" led to him sleeping with 20 women during a similar competition in 2016.
[interaction id="5caf3fec2da872fe459495fc"]