Australian cricketers might be subcontracted to save the Ashes
It's not an easy thing to do: Khawaja
Updated - Jul 2, 2017 2:20 pm
1.8K Views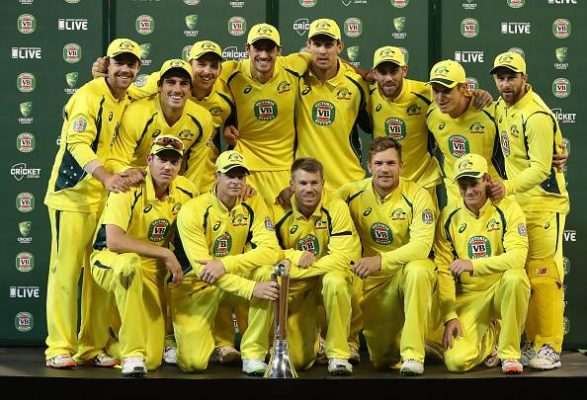 Follow us on Google News
With the ongoing fallout between Australian players and the cricketing board of Australia, rendering a majority of their cricketers unemployed, a mutual solution can be churned out with players being subcontracted to remove marquee fixtures such as The Ashes from jeopardy if the fallout continues to plague Cricket Australia throughout the summer.
A majority of international players remain unemployed after their contract expires at the end of the weekend. Thereby, an emergency meeting was held at the Sydney Hotel with the national captain Steve Smith wired in from the United States.
Australia plays India in October, which lies in priority for the board for maintaining its political relation with BCCI. Apart from that, a monumental number of tickets have already been sold out for the Ashes which starts at the Gabba on November 23. Therefore, the players' union announced it had devised a rescue plan to sell players' cricketing rights back to CA for such events.
Usman Khawaja eager to play cricket
"There is the still the ability for the uncontracted players to assign their cricket-playing rights to, say, the ACA. Obviously, the venues are all booked and the schedule is there. So it's just a different way to get the players playing cricket contractually. That is something that further work will have to be done on if we don't get to a resolution soon. But that's something we'll have to start thinking about now that June 30 has come along." commented Australian Cricketers' Association chief Alistair Nicholson according to The Sydney Morning Herald.
"It's not an easy thing to do. Individually, I really want to play cricket. I haven't played cricket for a long time, and I still do and so do all the other guys. But we're very united," affirmed Usman Khawaja. "It was quite an easy phone call in the end because everyone was going in the same direction. We're still going to be training this week; going up there, doing our thing, getting ready and, hopefully, something can be resolved. But if it's not it's a tough decision that has to be made at this time." further augmented the top order batsman.
Follow us on Telegram