Australian journalist speaks about Shahid Afridi and his 'unparalleled' relationship with India
The Afridi-Gambhir spat is beginning to get some traction.
Updated - Apr 5, 2018 10:04 pm
16.5K Views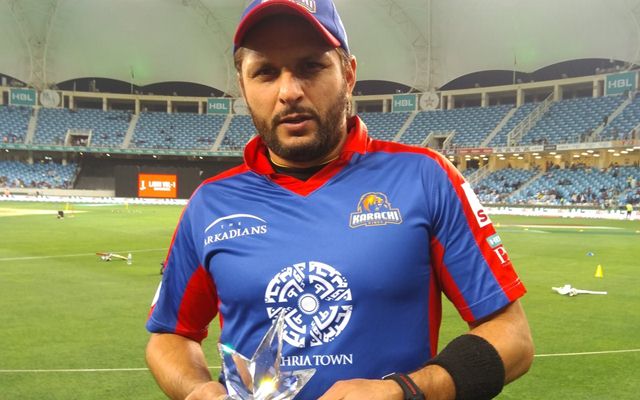 Former Pakistan cricketer Shahid Afridi has gained massive recognition in the entire world for his power-hitting abilities and playing an aggressive brand of cricket throughout his long international career. Many people around the world, especially in the neighbouring nation, India, have looked upon the cricketer as a role model and inspirational figure.
But the former Pakistan all-rounder delivered a shocking statement in his recent Twitter post, which mainly angered his fans and also every other proud citizen of India. Afridi's tweet highlighted the recent issues happening in Kashmir and he asked the UN to intervene in the matters to seek some solutions for as Afridi tagged 'India Occupied Kashmir'.
After the devastating statement by the former Pakistan cricketer, many Indian citizens blasted Afridi on the social media for blaming the Indians for the Kashmir matters and asking for the UN intervention. While the veteran Indian opener Gautam Gambhir was the first one to criticize Afridi for his senseless tweet and went on to mock the cricketer's vocabulary and called it 'retarded' as well. Following Gambhir's outrage, many former, as well as the present Indian cricketers, also slammed the former Pakistan captain for his baseless remarks against the country.
"Appalling and worrisome situation ongoing in the Indian Occupied Kashmir.Innocents being shot down by oppressive regime to clamp voice of self-determination & independence. Wonder where is the @UN & other int bodies & why aren't they making efforts to stop this bloodshed?" wrote Afridi on Twitter.
Aussie journalist takes a harsh dig at Indians
Australian journalist Dennis Freedman is a popular figure in the field of journalism and is largely very famous in Pakistan. He never fails to miss taking an undue advantage in even the slightest of opportunities to take a controversial dig at Indian cricket fans on the various social media platforms. In his latest tweet on the social media, Dennis mentioned that Afridi is known for creating a scare in India with his bat and ball through his entire cricketing career and now did the same thing with his Kashmir tweet.
The amount of grief that Afridi causes India with the bat, ball and tweets are unparalleled," tweeted Dennis just a day after the criticism of Afridi's tweet.
The amount of grief that Afridi causes India with bat, ball and tweets is unparalleled

— Dennis Premier League (@DennisCricket_) April 4, 2018
For more cricket news, please visit Crictracker.com.