Australian media hits the new low, compares 'vettel' Virat Kohli to animals
Updated - Mar 10, 2017 9:37 pm
112 Views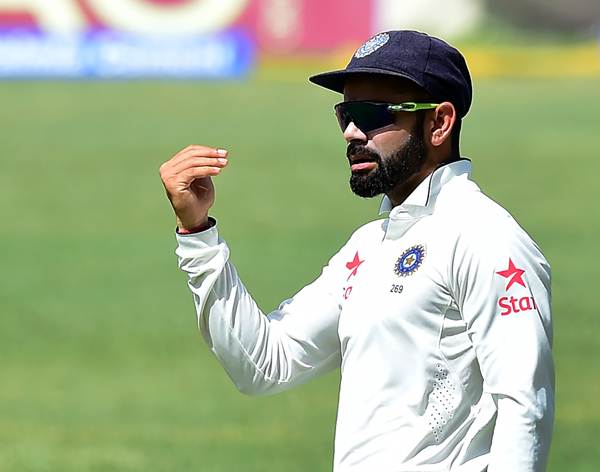 The Aussies definitely do not love Virat Kohli. Kohli has been one batsman who has consistently managed to outplay the Australian bowling over the last few years. Irrespective of where the matches are played, there has been Kohli who has stood between the Australian side and the victory. He was a prolific run getter when India last toured down under for a Test series, albeit the team succumbed embarrassing defeats.
The story remained the same in the ODI series in early 2016 as well when India lost 4-1 but Kohli had his tons coming. The next time the two sides faced off was in a knockout game in the ICC World T20 at Mohali. Australians were on course for a crusing win, but a whirlwind knock from Virat Kohli blew them away out of the tournament. Well, the love that Virat has shown for the Australian team needs no testimony.
He has been one of the few players who have not backed off from giving the Oz a taste of their own medicine when it comes to on-field clashes. Most recently, fiery skipper blasted his Aussie counterpart, Steve Smith, for the ugly DRS violation that the latter had gone in to.
He even went on to answer his critics, especially Ian Healy, with valid points in the post match conference that was nothing short on being pure gold. Amidst all this, it comes as no surprise that the Australian media had their fair share of hate coming for Kohli.
They mocked and ridiculed Kohli on every front that they could in the days that followed the Bengaluru Test. Now, in a recent post, one such popular media house – FOX Sports Australia, put Virat Kohli in the same bracket with a dog, cat and a panda. The Aussie media house has a section wherein the fans vote for the 'vettel' of the week. Vettel, in the urban dictionary lingo is used for the 'sports villain'.
Needless to say, they wanted people to troll Kohli and give him the award for the week and hence came up with the post. The fans started commenting on the Facebook post. The Indian fans were certainly unhappy with the new low that the media center had hit. On the other hand, the Aussie fans couldn't stop themselves from using a few 'good' words (sarcasm intended!) for Virat.
Here is the post:
Recent events have prompted a return of our Vettel of The Week award.Kids, ask your grandparents. The rest of you know the drill.

Dikirim oleh FOX Sports Australia pada 9 Maret 2017